Clue: Disney Villains paints the classic murder mystery game with Maleficent overtones
Jafar in the Hundred Acre Woods with Lumière.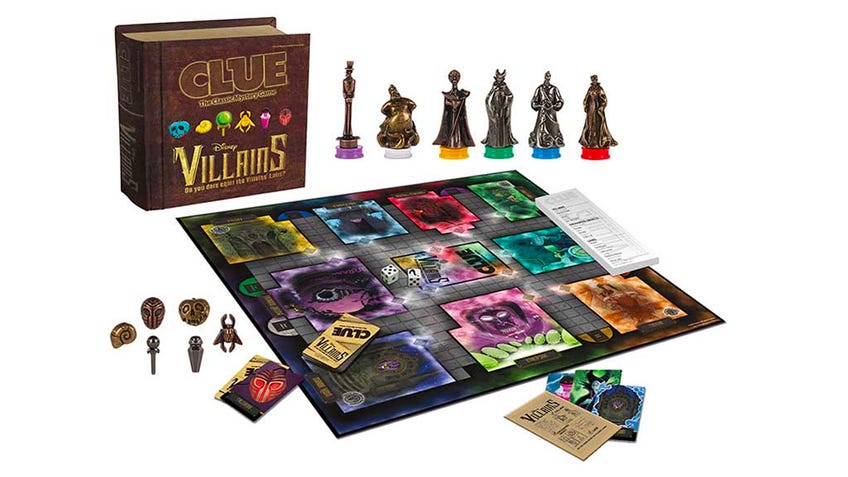 Disney's new version of Hasbro's classic whodunnit Cluedo isn't the first time the entertainment giant has asked players to solve a crime in suspect/room/object fashion, but pitting a gaggle of villains against each other provides a fun wrinkle.
Between two and six players choose a Disney villain whose evil lairs have been linked together by some mysterious magic, letting them all wander between in a… well, a mansion-like floor plan very similar to vanilla Cluedo (or Clue, if you're in the US). Playable villains include Maleficent, Jafar, Dr. Facilier, Ursula, Hades and Queen Grimhilde.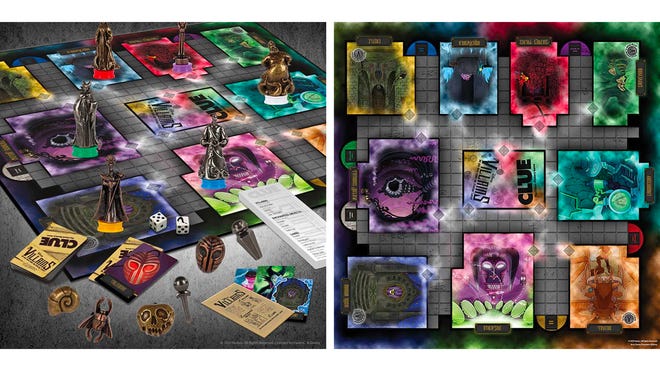 They are all searching for a magical artefact that one of the evil-doers has secreted away in their own abode, and the only way to secure its power is to correctly guess who hid it where - whatever it is. A scepter, scarab, talisman, shell, poison vial and apple all hearken to macguffins and curse delivery systems familiar to Disney movie fans.
Clue: Disney Villains is now available for $40 (£30) and comes packaged in a storybook box, with sculpted villain figurines and magical tokens inside. It has an estimated playtime of 45 minutes and is rated for ages eight and up, making it a solid holiday gift choice for those who love either sleuthing out mysteries or filling the shoes of a showboating antagonist.