Cosmic Encounter and Dune creators' new board game Decipher is Hangman meets Mastermind
Word up.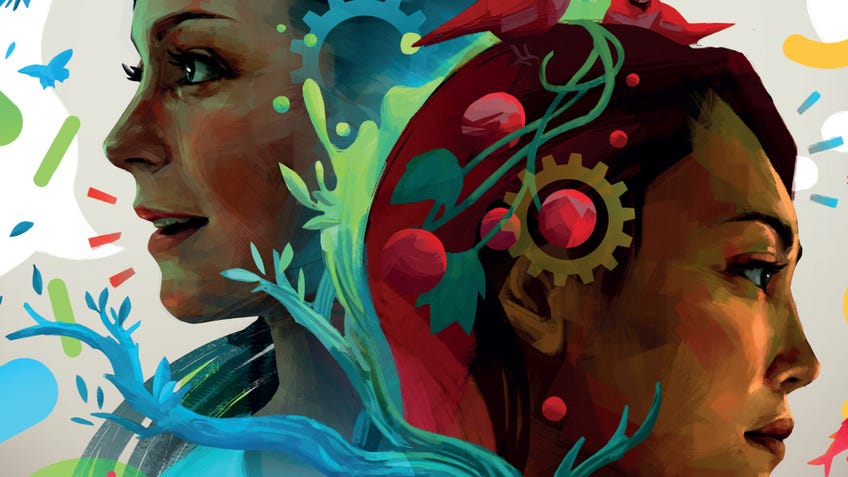 The designers behind classic board games Cosmic Encounter and Dune have revealed the second release in their Letter Piece Games series of word board games, Decipher.
Decipher is based on the 'letter piece alphabet' first created by designers Peter Olotka, Bill Eberle and Jack Kittredge for 1981 board game Runes. The gameplay system involves four simple shapes that can be combined to form any letter in the alphabet.
In Decipher, one player creates a secret word using the pieces, before offering clues to the rest of the group about which pieces are used in which letter. As in traditional pen-and-paper game Hangman, the group must correctly guess the whole word to score the most points, with the clue-giver able to give hints about the shapes in each letter slot - similar to classic brainteasing game Mastermind.
Decipher is the second game in the new Letter Piece Games series, which uses the letter piece alphabet. The first was last year's Wordsmith, where players were competing to build words and score points using random shapes determined by a die roll.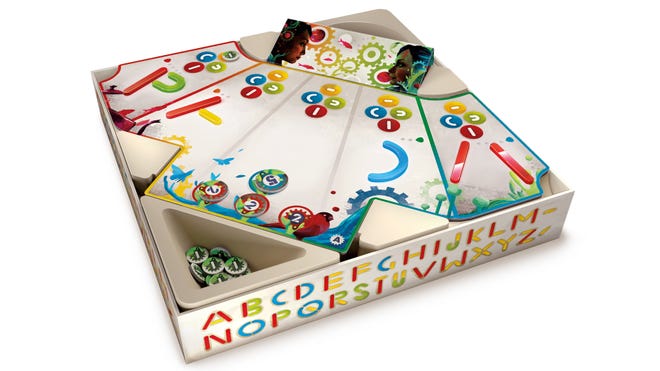 Olotka, Eberle and Kittredge are best known as the creators of Cosmic Encounter and Dune, both considered to be among the most influential and best board games ever made. Cosmic Encounter has seen several editions over the years, including an upcoming board game spin-off - the recently-announced Cosmic Encounter Duel - turning the chaotic alien into a two-player game. Dune, meanwhile, saw a 2019 reboot after decades of being out of print and widely unavailable.
Co-op board game Decipher plays with two to four people, and is available in Europe now. The RRP is €30 (£29). A US release is planned for Q2 2020.