Defiant is a gothic tabletop RPG co-created by a Witcher game designer
Devilishly good.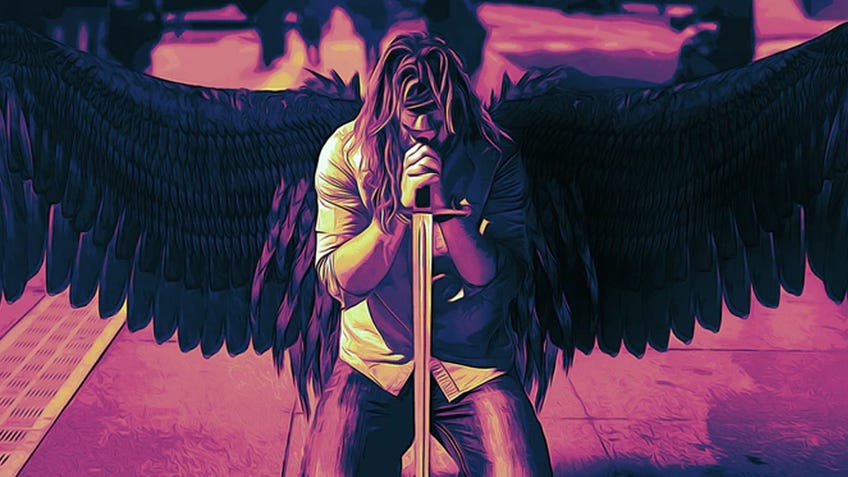 Step into the shoes of fallen angels, demons, ancient gods and dragons in Defiant, an RPG co-created by Katarzyna Kuczyńska - who previously worked on the Witcher video game series.
Originally released in digital form last year, Defiant is a fantasy roleplaying game set in a world ravaged by an apocalyptic event and protected by a hierarchy of supernatural beings. Initially tasked with destroying humanity, the Defiant chose to resist their destiny and instead protect their would-be victims. As Defiant blue-bloods, players will enjoy the aristocratic benefits gifted to them by a system that ensures humans are defended, but their supernatural protectors rule over them. The owners of wealthy holdings and controllers of powerful abilities, as the Defiants players must decide how they want to use these advantages.
The players may choose to govern their subjects with compassion or cruelty, cast off their responsibilities to pursue their own personal goals or subvert the entire system altogether. As blue-bloods, players will need to balance their characters' desires alongside their potential for growth, as well as the various laws that govern the human world. Using a selection of theme cards players will be able to create their own characters, including elements like individual powers and desires, as well as members of their respective courts and even their spouses.
Defiant's rulebook contains everything players will need to make their characters and play the game, alongside what games masters need to know in order to create and run campaigns. Unlike many roleplaying games, the rules for Defiant do not hinge upon whether players succeed or fail at something - instead, situations are combination of obstacles, choices and potential benefits. Depending on what kind of character players decide to create, they'll be able to affect the story by using their theme questions and descriptive traits. There are also online tools that players and GMs will be able to use to create and manage characters, as well as episodes for their storylines.
Besides co-designing Defiant and working on both The Witcher and The Witcher 2, Kuczyńska has created a solo RPG called Reimagined: Fanfic Role-Playing Game. The other co-creator of Defiant is Marcin Kuczyński, a former host of a Polish-language podcast about tabletop roleplaying games called Dogranocka and a finalist of the 200 Word RPG Challenge.
The Kickstarter for the print version of Defiant is live until July 15th, with a pledge of PLN 221 (£43/$59) getting backers a copy of the RPG hardback in February 2022. Alternatively, backers can get a PDF version of Defiant for £21/$29 this November.