Next entry in the Dice Hospital board game series is one heck of a roller coaster ride
Welcome to Dice Theme Park.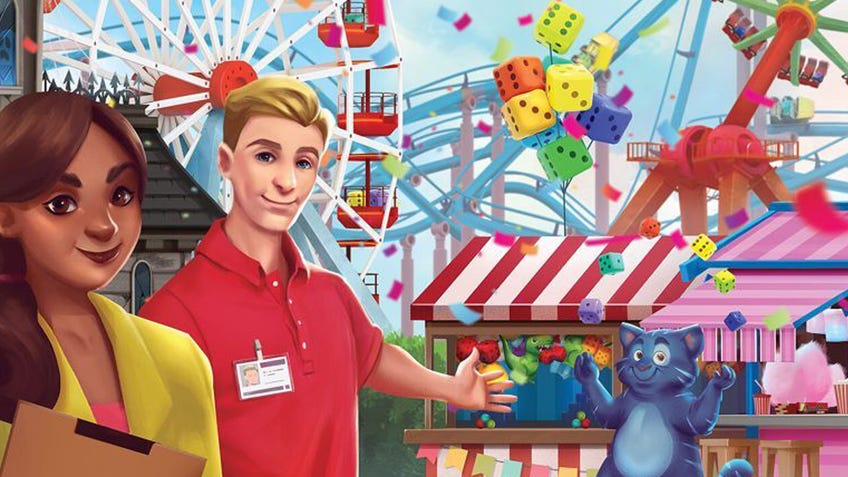 Dice Hospital, the tabletop series where the dice are the patients, is seeing an upcoming board game entry focused around running an amusement park.
Dice Theme Park sees one to four players launching their own collection of roller coasters and rides in the hopes of attracting the paying public through their gates. However, it's not just the number of guests entering the park that players will need to concern themselves with, as keeping people in their amusement establishments is just as important. Successful theme parks will have customers streaming through their doors and staying on their rides throughout the day.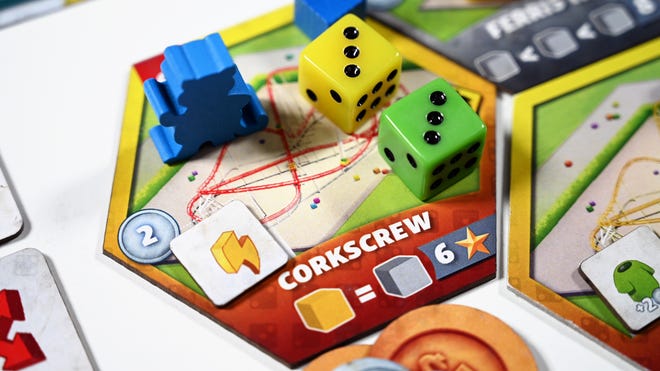 Turn order is decided by the value of the cards that have been chosen by the players at the beginning of each round. The cards in Dice Theme Park are numbered from one to six, with players needing to select two - with their combined total deciding their place in the turn order. Whoever has the lowest total will be able to have first pickings of the customer dice during the drafting phase, as well as the available ride tiles.
The ride tiles represent the different attractions that players have within their park, which customers will want to move between during their visit to the theme park. Customers - represented in the game by dice - will enter the player's park and enjoy one of the player's rides, in exchange for part of the value of their die, before hopping onto another and another until their value is reduced below one, by which time they make their exit. Players will need to think carefully about where to place and move their customer dice across their park if they want to earn points and money.
Dice Theme Park was co-designed by Daryl Andrews - co-creator of the tree-growing board game Bosk and the steampunk themed title City of Gears - and Adrian Adamescu, who have previously worked together on another dice-rolling game called Sagrada.
Alley Cat Games, the studio responsible for the Dice Hospital series and Chocolate Factory, will be publishing Dice Theme Park.
The Kickstarter campaign for Dice Theme Park is set to be launched on April 26th at 12pm (BST) and 7am (EST), with the pledge amounts yet to be confirmed.