Greek and Norse gods clash in the campaign board game Divinus
Thor Zeus!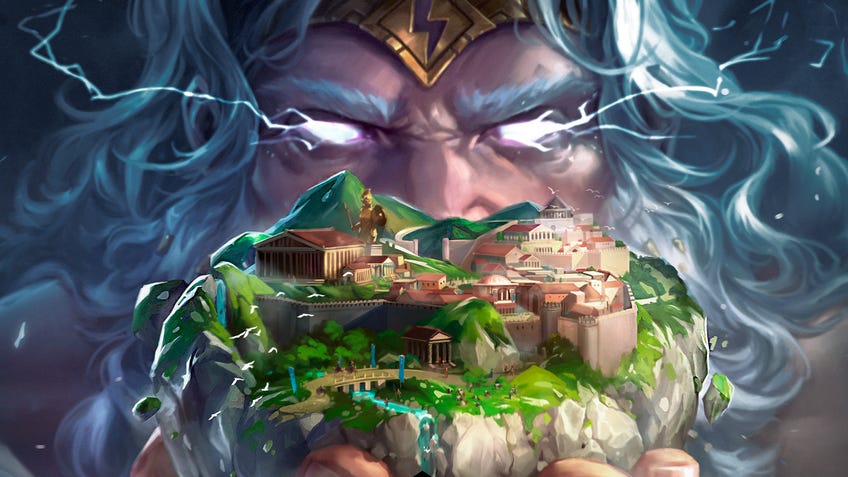 Become a demigod and take sides in a clash between the deities of Greek and Norse mythology in upcoming board game Divinus.
Taking place in an ancient world where the Norse gods have been forced to escape their now destroyed world, Divinus sees players taking advantage of a conflict between deities to secure their own place in the pantheon. A narrative-driven board game, Divinus invites players to become a demigod who must win favour with the gods of either the Norse or Greek mythologies. With the Norse gods invading the lands of the Greek pantheon, players will experience a campaign of 12 scenarios in which they will encounter the clashing deities and decide who overthrows who.
Throughout the game, players will explore the world of Ancient Greece in search of quests and opportunities to push the narrative in their favour. Whenever players begin a scenario, they will open a new box of quests, mechanics, gods and components to use during that session. On their turn, players roll dice in order to perform various actions across the game's board - which will be made up of randomly-drawn tiles. Players must spend their dice to explore new areas, before placing them in their own demigod map.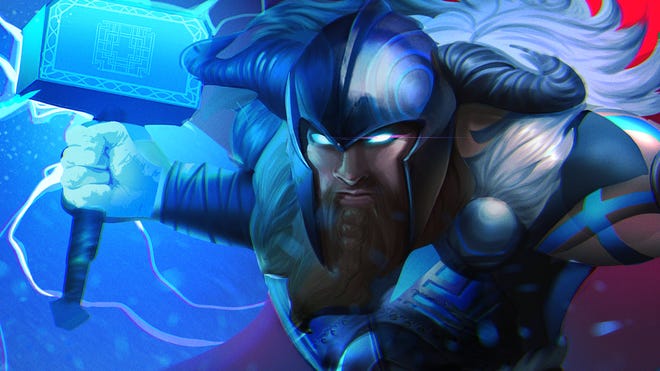 Divinus also comes with a companion app that serves to lay out the game's story and the players' role in it, as well as remember certain player actions and calculate their potential options for the future. Performing particular actions - such as building fortifications or worshipping at a shine - will open up opportunities for players to take later on. As each session is completed one player moves closer towards victory, with the final scenario cementing which demigod rises to full godhood.
Once players have finished their campaign, they will have their own copy of Divinus to experience in an infinite replay mode, which will be shaped by the events of the 12 completed scenarios.
Divinus was created by Filip Miłuński, the designer responsible for CV - a board game about exploring the job market - the historical tabletop title Warsaw: City of Ruins and co-creator of Destinies, an app-assisted board game that sees players exploring a fantasy world to complete various quests.
Lucky Duck Games is the studio set to publish Divinus, with its previous releases including the co-op detective game Chronicles of Crime, civilisation building game Above and Below, as well as its sequel Near and Far.
A fundraising campaign for Divinus is set to be launched on Gamefound sometime this summer, with pledge amounts and a release date yet to be confirmed.