Doikayt anthologises a dozen tabletop RPGs from Jewish creators
Including "an iconic two-player game about being in a literal wrestling match with god".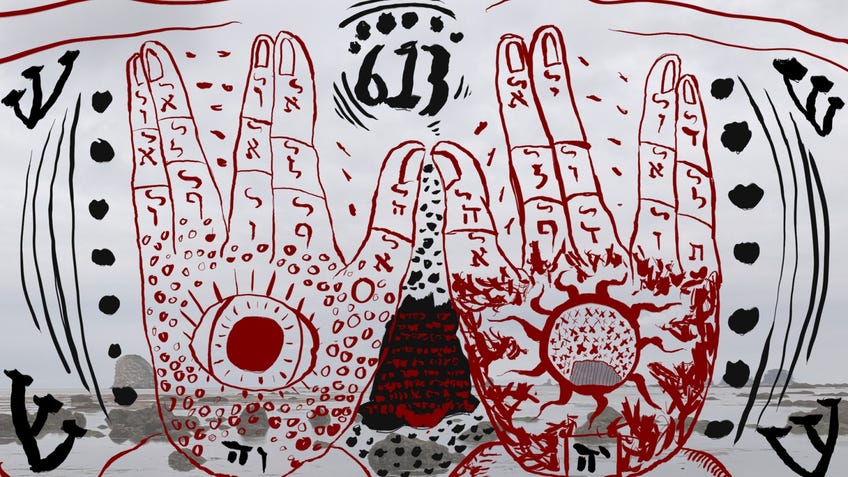 Doikayt is a new anthology of tabletop RPGs on Itch.io by a collection of Jewish creators that centre experiences, memories and themes on being Jewish.
Organised by designers Riley Rethal and JR Goldberg, Doikayt collects a dozen games built around doikayt, a Yiddish word that translates to "hereness". Rethal and Goldberg say on the anthology's Itch.io page that the translation can mean many things depending on context, but "we take it to mean that a Jewish person's ideology, practices and traditions are a product of their environment, and it is these differences in background and knowledge from sources around the world that make the Jewish people so stalwart".
In order to compensate the 11 contributing designers, Doikayt launched a Kickstarter campaign on October 10th and was completely funded within 30 hours. By the end of the campaign Rethal and Goldberg had received over 300% of their initial ask, allowing them to produce hardback and softcover prints of Doikayt.
now that doikayt is out, i want to do a big thread shouting out everyone who was a part of making this book, bc there are so many incredible jewish creators who were involved!! https://t.co/TqaiEzfUqw

— riley rethal (@jaceaddax) December 7, 2020
The anthology includes "an iconic two-player game about being in a literal wrestling match with god" and "a beautiful game about being golems protecting a town", among others according to a recent Twitter thread by Rethal. The games are meant to highlight shared experiences between Jewish people from different parts of the world while also showing that Jewish culture and history can be the foundation for engaging and interesting tabletop experiences.
Doikayt PDFs are currently available, while pre-orders for physical editions are currently sold out. Keep an eye on the Itch.io page for more information.