Dragon Ball Z: The Board Game Saga will let you play the anime series from start to finish
Features all four main arcs from the legendary manga and TV show.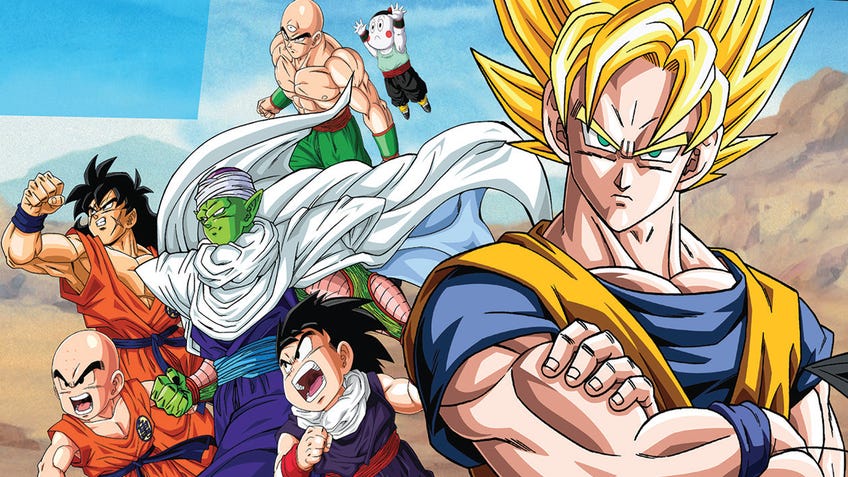 The next board game based on classic anime Dragon Ball Z will feature the long-running series' saga in its entirety.
The fittingly-named Dragon Ball Z: The Board Game Saga is a co-op game for between one and four players, who control a selection of 10 different characters - including main hero Goku and the other Z Fighters, such as Piccolo and Yamcha - as they take on villains from the manga-turned-TV series.
All four of Dragon Ball Z's main arcs - centred around big bads Raditz, Frieza, Cell and Maijin Buu - will be playable in the anime board game, with players able to recreate moments from the series or create their own custom match-ups and alternative scenarios.
The Z Fighters will be able to use unique abilities and fighting styles, increasing their power level across multiple battles (presumably to over 9,000) in either a single battle, standalone saga or the complete series. The characters can also transform into their Super Saiyan forms - along with other different forms, depending on the character - to unleash more powerful moves.
Battles are resolved using dice, with the game also including more than 250 cards and seven miniature dragon balls, along with standees - not miniatures - for the game's characters. The game is estimated to take up to two hours to play, depending on whether players choose an individual fight or multiple sagas.
Dragon Ball Z: The Board Game Saga was first announced by publisher IDW back in 2017 as part of a series of board games based on the anime, before being delayed multiple times.
The game has now been given a release date of February 2021 by US distributor GTS Distribution, with a $50/£50 price tag.
Update 3/11/20: A representative for IDW has told Dicebreaker that the February 2021 release date listed by GTS Distribution is based on out-of-date information, adding that Dragon Ball Z: The Board Game currently has no confirmed release date.