Dune and Star Trek RPG studio announces original TRPG, with plans for TV series and video game adaptations
Dreams and Machines.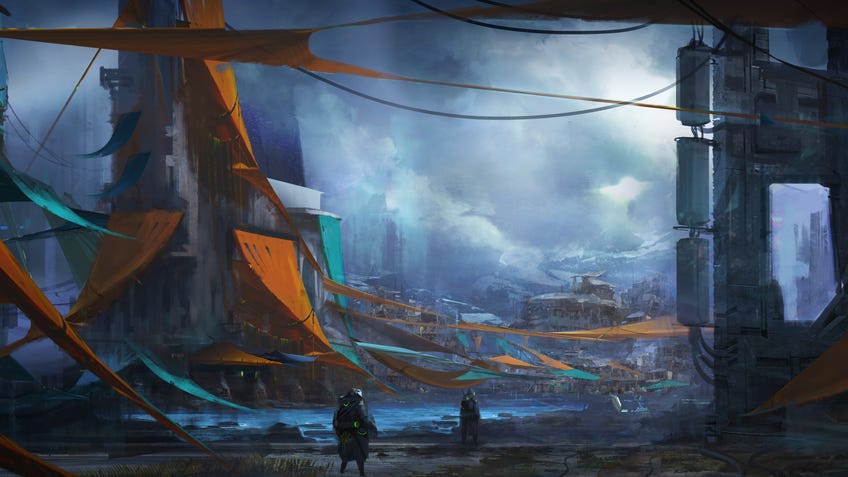 Modiphius, the studio responsible for releasing the Dune and Star Trek tabletop roleplaying games, has announced an original TRPG.
Revealed at the GAMA Expo – The Game Manufacturers' Association convention – Dreams and Machines is an upcoming tabletop RPG that takes place in an original universe. Whilst many of Modiphius' current TRPG titles are based on licensed properties – such as the current series of Dune film adaptations directed by Denis Villeneuve and the Star Trek franchise – Dreams and Machines will be its own original concept.
Set on the planet of Evera Prime, which is cut-off from Earth, Dreams and Machines sees players attempting to rebuild the human colonies after they were devastated by deadly mechs called Wakers. Since the Wakers have fallen dormant, humans have started to reconstruct their communities away from Earth. Using scraps from the advanced technology left by the Wakers, humans have developed their own cultures and factions, such as the Archivists, Dreamers and Spears.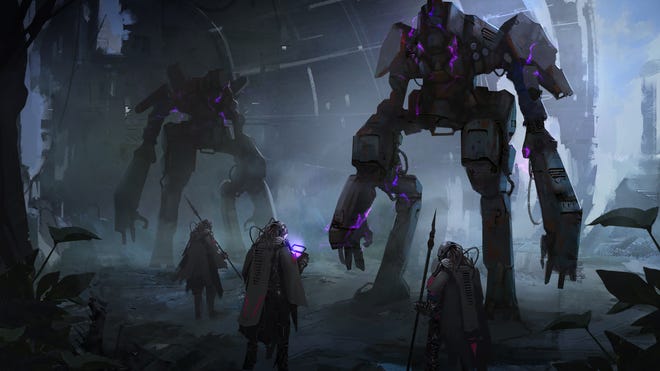 Whilst the remaining humans further establish themselves through commerce, trade, construction and more, they remain unaware of a potential threat hiding in the shadows – a corrupted AI called the Builder, which is plotting against humanity in the tabletop RPG.
Beyond a new tabletop roleplaying game, there are also plans for Dreams and Machines to spin-off into a full series of tabletop RPG games, as well as a skirmish miniatures game, several board games, a novelisations and even a potential television show and video games.
Watch on YouTube
Maddie highlights some of the most exciting upcoming roleplaying games.
Dreams and Machines was created by Modiphius COO Chris Birch, with the company responsible for releasing the aforementioned Dune: Adventures in the Imperium and Star Trek Adventures, alongside horror roleplaying games such as Achtung! Cthulhu and Kult and sci-fi RPGs like the Alien RPG.
A starter set for Dreams and Machines – designed to enable players to experience the game right out of the box – is set to be released at Gen Con, a major tabletop gaming convention taking place from August 3rd to 6th.