Grab Dungeons & Dragons digital sourcebooks and adventures at a discount for Cyber Monday
Digital daring-do on a dime.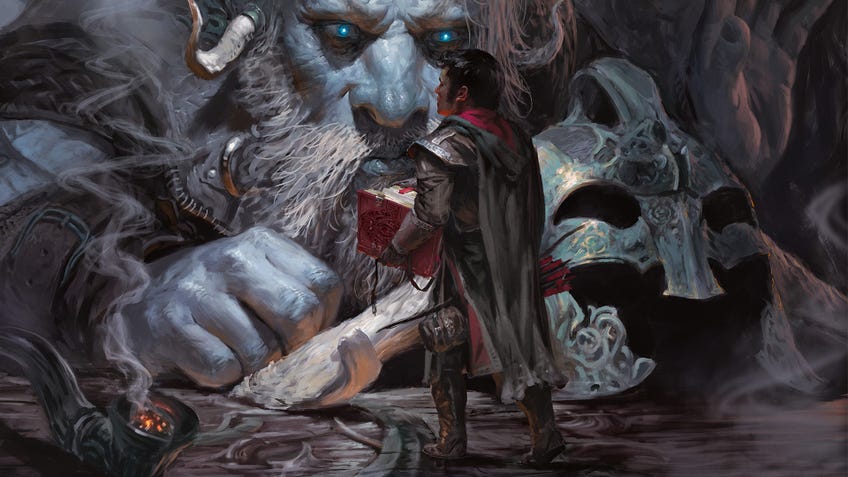 Dungeons & Dragons publisher Wizards of the Coast is hosting a Cyber Monday sale on digital scenarios and reference books purchased through the online portal D&D Beyond.
During the sale, sourcebooks and adventures that retail above $20 (£15) have been marked down throughout the day. This includes the Dungeon Master's Guide, Player's Handbook, Volo's Guide to Monsters and the recently released Tasha's Cauldron of Everything, which normally sell for $30 (£23).
Those looking to pick up adventures can find any previously published modules including Curse of Strahd, Tomb of Annihilation and Descent into Avernus on sale, as well. Many of these modules furnish fully planned campaigns for characters at all levels, along with recommended ways to seamlessly lead players from one module into the next.
The various bundles available in the D&D Beyond marketplace have had their prices adjusted to reflect the sale for the next 24 hours. Third-party products such as Critical Role sourcebook Explorer's Guide to Wildermount and Acquisitions Incorporated can also be purchased at a reduced price. Digital dice, maps or subscriptions to the D&D Beyond service are not a part of the Cyber Monday discounts.
D&D Beyond is the online companion to Dungeons & Dragons 5E launched in 2017 to provide players and DMs access to tools, files and resources from their phones or computers. Digital licences to sourcebooks and adventures can be purchased on the app and launched from any device. Users can document and store character sheets, as well as create and share homebrewed content.
Any digital licences purchased on D&D Beyond are for use with the application only, and do not come with a physical edition. The sale will run until 8am PT on December 1st.