Critical Role UK live show will broadcast to cinemas across US and Canada
For one-night-only.
The first international Critical Role live show will be broadcast in cinemas across the US and Canada.
Critical Role is a franchise based around various actual play series - live-streamed and recorded shows in which the cast plays a tabletop roleplaying game. Beginning as a home game between a group of friends, Critical Role has since grown into a company that streams actual play episodes, releases tabletop RPG books and board games, hosts live shows and has its own animated television series produced by Amazon.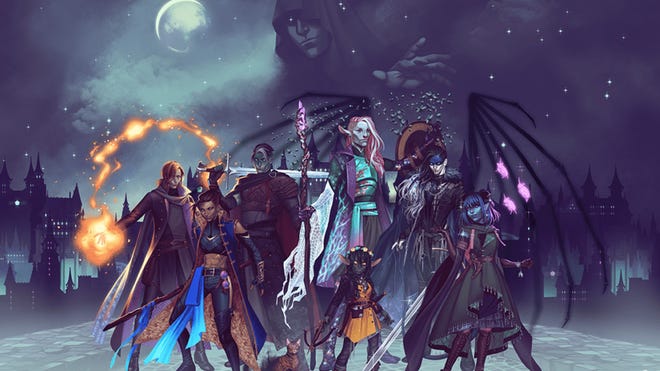 The main series has been split into three separate campaigns, with the upcoming live show being a spin-off from the second campaign featuring the characters of the Mighty Nein.
Led by their dungeon master Matthew Mercer, best known for his role as Cole Cassidy in Overwatch, the Mighty Nein consists of Laura Bailey (The Last of Us Part II) as the tiefling cleric Jester, Travis Willingham as the half-orc paladin Fjord, Ashley Johnson (The Last of Us Part I and Part II) as barbarian Aasimar Yasha, Marisha Ray as the human monk Beau, Sam Riegal playing the halfling rogue Veth, Taliesin Jaffee as blood hunter/rogue Kingsley Tealeaf and Liam O'Brien as the human wizard Caleb.
The first episode of Dicebreaker's own actual play series, Storybreakers.
Set after the 'end' of campaign two, the upcoming live show will take place in the OVO Arena Wembley in London on October 25th. Tickets sold out shortly after they were released earlier this summer. The D&D actual play live show, called The Mighty Nein Reunion: Echoes of the Solstice, will see the party teaming up once again to deal with the aftermath of the Apogee Solstice – an event that took place during an episode of campaign three of Critical Role aired earlier this year
.
Critical Role fans in the US and Canada will be able to watch a broadcast the live show via a one-night-only event on October 26th, 7pm local time, in over 90 participating cinemas across both countries. Fans in the US can look for participating cinemas and tickets via the Cinemark website, whilst those in Canada can look through the Cineplex website.