Epic Encounters include everything you need to run a D&D 5E adventure in one box
With books, miniatures and battle mats.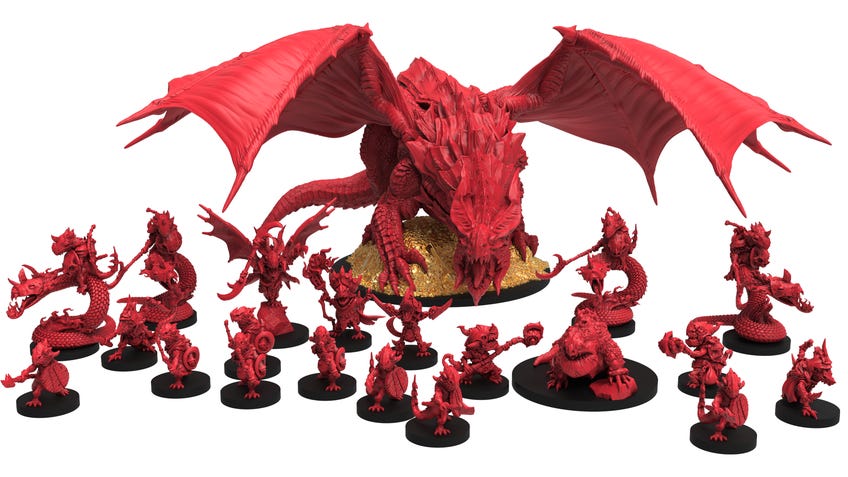 Jump straight into two different roleplaying adventures with Epic Encounters, a new series of all-in-one boxed scenarios designed for Dungeons & Dragons 5E from Guild Ball, Godtear and Dark Souls: The Board Game maker Steamforged.
The upcoming sets feature everything players need to experience a scripted adventure for the fantasy roleplaying game, aimed at new and experienced players alike.
The first two Epic Encounters releases are Shrine of the Kobold Queen and Lair of the Red Dragon, which both come with double-sided game mats designed for player battles, a variety of different tokens and an adventure book featuring the required monster stats. The two boxed adventures also come with their own unique set of miniatures for each of the creatures featured in the scenarios.
Shrine of the Kobold Queen includes 20 miniatures representing the army of various Kobold warriors and cultists that players will have to face during the adventure. Seeking out the dreaded Kobold Queen, players must discover the secrets behind a prophecy made about a new world born from fire and blood, and stop its creation before it's too late.
The second adventure in the collection of D&D 5E supplements is Lair of the Red Dragon, in which players face one of the powerful beasts. Featuring a single sizeable miniature of the fiery lizard itself with an almost foot-wide wingspan, Liar of the Red Dragon is said to offer a "cinematic dragon battle".
These two Epic Encounters were both written and designed by Mat Hart - Steamforged co-founder and co-creator of soon-to-be-defunct football fantasy miniatures game Guild Ball - and Richard August, who previously worked on licensed RPG Conan: Adventures in an Age Undreamed of.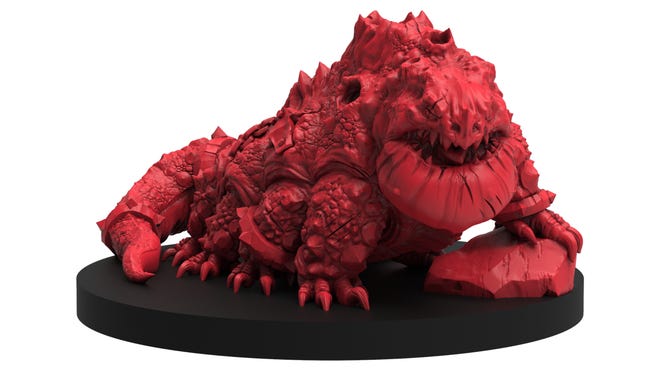 Steamforged, which has released official miniatures for D&D web series Critical Role as well as various video game board games, will be publishing the Epic Encounters series later this year.
Shrine of the Kobold Queen and Lair of the Red Dragon are set to be released on October 12th at a retail price of $50 (£40), with more entries in the Epic Encounters series on the way.