Jack Black, Kevin Smith and Reggie Watts are playing Dungeons & Dragons for charity
Along with stars of Orange is the New Black and Jay and Silent Bob.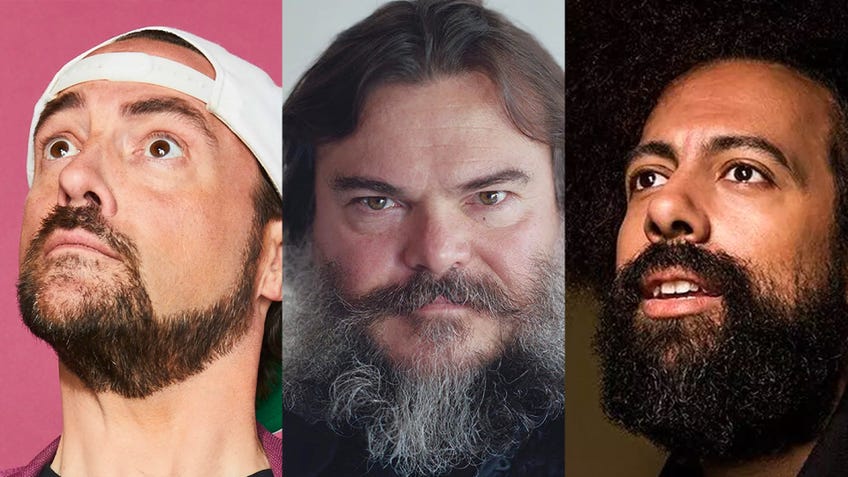 An all-star line-up of film stars, musicians and comedians are set to play Dungeons & Dragons for charity next month.
Upcoming session Lost Odyssey: Last Light will be livestreamed as part of D&D Live 2021, Wizards of the Coast's online event focused on the tabletop RPG, which runs through July 16th and 17th.
Among the celebrity players will be Hollywood actor and musician Jack Black - half of comedy rock band Tenacious D and star of School of Rock, Kung Fu Panda and more - Kevin Smith, known for writing and directing cult movies such as Clerks, Jay and Silent Bob, and Mallrats; and stand-up comedian, musician and former Comedy Bang! Bang! star Reggie Watts.
They'll be joined by Orange is the New Black star and comedian Lauren Lapkus and actor Jason Mewes - best known as Jay in Smith's Jay and Silent Bob films - as well as another "very special guest" yet to be announced.
Running the session as dungeon master will be video game developer and former D&D designer Kate Welch, who has appeared on the other side of the DM screen in spin-off actual play series Acquisitions Incorporated: The "C" Team. Welch previously ran a charity game of Dungeons & Dragons starring Game of Thrones actors Kristian Nairn, Daniel Portman and Gemma Whelan last summer in aid of Red Nose Day.
Next month's Lost Odyssey: Last Light will see the latest party of guest players jump into an adventure teased as being somewhat pirate-themed, with references to swashbuckling and the promise of "dragons, krakens and sea giant queens".
The D&D session will raise money for Extra Life, a charity that provides support for children in hospitals across the US and Canada as part of the Children's Miracle Network Hospitals, primarily fundraising through events related to video games and other forms of play.
As well as featuring the guest games of Dungeons & Dragons, D&D Live 2021 will feature looks at upcoming releases for the RPG, including upcoming adventure The Wild Beyond the Witchlight and Magic: The Gathering crossover sourcebook Strixhaven: A Curriculum of Chaos.
Wizards of the Coast said the event will also provide a look at MTG's first D&D-themed set, Adventures in the Forgotten Realms, which is due for release this summer. There will also be "a few surprise announcements", the publisher teased.
D&D Live 2021 will be broadcast in collaboration with resurrected video game network G4, and kick off at 12pm PT on July 16th. You can catch the stream live in the player below.