Game of Thrones' Hodor, Ramsay Bolton, Yara Greyjoy and more are playing D&D for Red Nose Day
TV show's stars, including Kristian Nairn, Daniel Portman and Gemma Whelan, form a party for charity.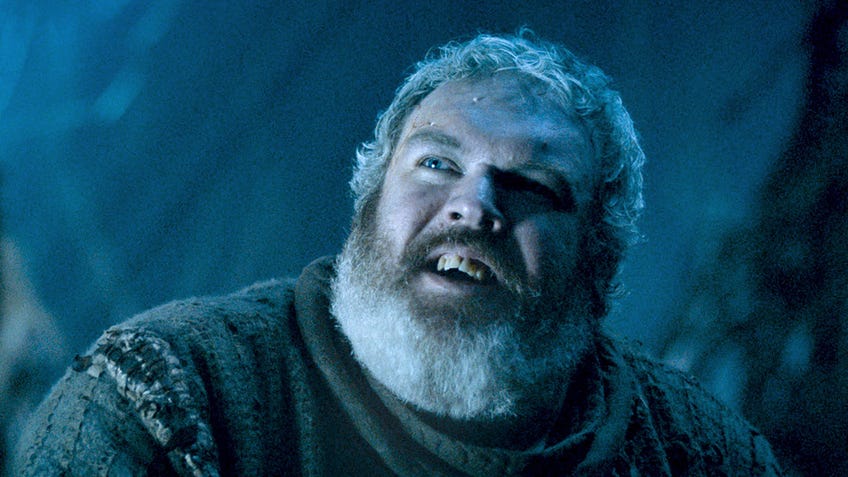 Game of Thrones stars are exploring a whole new fantasy world with a charity game of Dungeons & Dragons for Red Nose Day taking place this weekend.
Charity event D&D Live 2020: Roll w/ Advantage will see a reunion of sorts for Game of Thrones cast members Daniel Portman, who played squire Podrick Payne; Gemma Whelan, who portrayed Yara Greyjoy; Iwan Rheon, known for the treacherous Ramsay Bolton; Kristian Nairn, the actor who embodied Hodor; and Natalia Tena, who played the wildling Osha.
Leading the team of Game of Thrones actors in their charity playthrough will be Dungeons & Dragons game designer Kate Welch. Publisher Wizards of the Coast has teased that the adventure will see "a group of heroes meeting an unusual creature that sets them on a strange task".
A trailer for the Red Nose Day stream sees the Game of Thrones cast contemplating whether their D&D characters will bear any resemblance to their on-screen personas - with Rhenon apparently choosing to steer away from the vicious Ramsay Bolton, saying: "You gotta think your way through problems. Not like Ramsay Bolton."
The Game of Thrones D&D stream follows a recent spate of Dungeons & Dragons charity events featuring celebrities, including last month's game in aid of Comic Relief that saw UK comedians Sue Perkins, Nish Kumar, Ed Gamble and Sara Pascoe exploring the land of Neverwinter and raising over £25,000.
Other star-studded Dungeons & Dragons games for D&D Live 2020: Roll w/ Advantage will include celebrities Daredevil actor Deborah Ann Woll, Amy Acker of The Gifted, YouTube star Felicia Day, Doctor Who and Guardians of the Galaxy's Karen Gillen, Stranger Things' Brett Gelman and David Harbour, WWE wrestlers Alexa Bliss and Xavier Woods, and more besides.
All of the events will take place later this week from Thursday June 18th to Saturday 20th on the official Dungeons & Dragons YouTube channel, with the Game of Thrones cast going live on Saturday June 20th at 12pm PST.
Viewers can pay $10 to register for the event and watch the streams, which also gives them access to four short D&D scenarios from the D&D Adventurers League. All proceeds will go towards Red Nose Day.