Dungeons & Dragons film summons Fast & Furious star Michelle Rodriguez and Detective Pikachu's Justice Smith
Joining confirmed lead Chris Pine.
Michelle Rodriguez and Justice Smith are both reportedly set to feature in the upcoming big-screen adaptation of tabletop roleplaying game Dungeons & Dragons.
Known for her roles in the Fast & Furious franchise as Letty Ortiz - for which she has recently finished filming the series' ninth instalment - and 2009's Avatar, where the actor played the confident soldier Trudy Chacón, Rodriguez has been hired onto the D&D film to perform an as-yet unknown role. (Thanks, Hollywood Reporter.)
Joining Rodriguez is Justice Smith, a young performer who recently starred in video game film Detective Pikachu, as well as appearing in Jurassic World: Fallen Kingdom and its upcoming sequel, Jurassic World: Dominion, which is set to be released sometime next year. As with Rodriguez, Smith's role in the Dungeons & Dragons adaptation hasn't been revealed just yet.
Originally announced in 2015, the upcoming D&D film was initially set to star Baby Driver actor Ansel Elgort, with studio Warner Bros at the helm. After a series of legal disputes surrounding the Dungeons & Dragons film rights, Paramount eventually stepped in to create the adaptation - as well as gaining the licences to several other tabletop properties controlled by Hasbro, the company that owns D&D publisher Wizards of the Coast.
Since the D&D film rights changed hands, Jonathan Goldstein and John Francis Daley - the directors behind Game Night, a comedy starring Rachel McAdams and Jason Bateman where a married couple embark on a chaotic tabletop gaming night - have taken the reins of writing and directing the upcoming movie. Jeremy Latcham, a producer who has worked on several Marvel films including Guardians of the Galaxy and Spider-Man: Homecoming, was later hired as producer for the film.
The upcoming production will be the second cinematic adaptation of the fantasy RPG, after the disastrous 2000 Dungeons & Dragons film starring Jeremy Irons, Justin Whalin and Marlon Wayans. A notorious flop, the first D&D movie adaptation was received poorly by critics and roleplaying fans alike at the time of its release, and has since become a cult classic amongst lovers of bad films.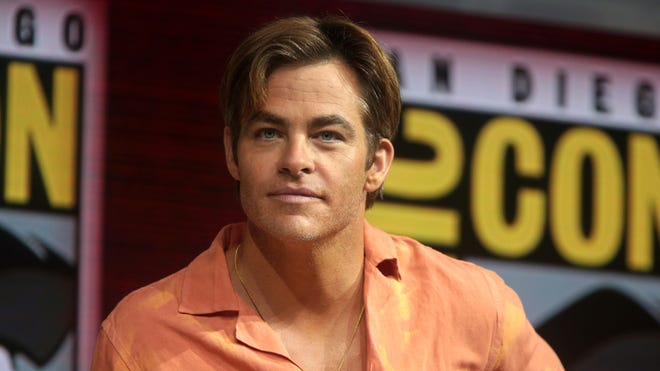 Rodriguez and Smith will be joining Wonder Woman and Star Trek actor Chris Pine in the new Dungeons & Dragons film, who was announced as taking a lead role in the upcoming adaptation late last year. As with both Rodriguez and Smith, details on Pine's character are yet to be revealed.
The release date for the Dungeons & Dragons film is set for May 27th 2022.