The Red Opera is a heavy metal-inspired Dungeons & Dragons 5E campaign with its own orchestral soundtrack
Based on operatic album by DiAmorte.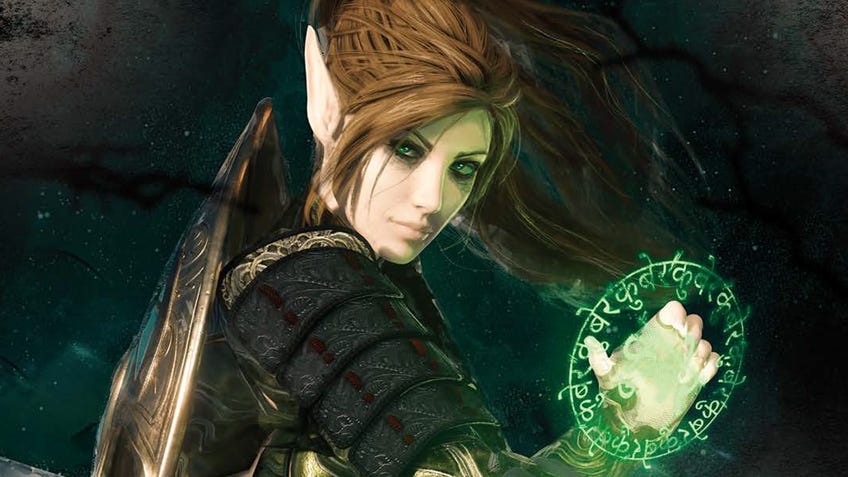 An upcoming Dungeons & Dragons 5E campaign and setting inspired by a heavy metal album is swapping shredding for strings with a full orchestral soundtrack.
The Red Opera: Last Days of the Warlock takes its name from a 2018 release by DiAmorte, a symphonic metal band that combines heavy guitars with operatic vocals and arrangements.
The original album tells the story of a never-ending war known as the Great Divide between two kingdoms in a land afflicted by a corrupting evil force.
The Dungeons & Dragons 5E campaign details the setting of the Shadelands, along with a ten-part story focused on warlocks - although player characters of any class can experience the campaign. The story sees the players explore the city of Yon'Cath and investigate the Patrons that warlocks form bargains with in order to gain power - which the players themselves can choose to strike a deal with, at their own peril.
Last Days of the Warlock can be experienced as a standalone campaign with new characters or integrated into an existing D&D playthrough and group, with multiple branching paths, player-driven decisions and side quests all featured. According to its creators, each 'act' is designed as a plot beat rather than a fixed story, allowing the players the freedom to experience it as they wish.
Each of the ten chapters aligns with a song from the album, and comes with orchestral backing music by DiAmorte and the Budapest Scoring Symphonic Orchestra that the players can play by scanning a QR code in the book.
It's not the first RPG this year to come with its own soundtrack - acclaimed dark horror RPG Mörk Borg released alongside an official Spotify playlist filled with doom metal tracks.
The Red Opera: Last Days of the Warlock is currently live on Kickstarter, where it passed its initial funding goal in under an hour and is now sat on close to £25,000 raised with nearly a month still left on the clock.
$30 (£23) gets you a digital version of the book - along with an exclusive 'Making of' section - while $50 nabs a physical hardcover copy for almost half the price of its planned $80 retail RRP. The Red Opera: Last Days of the Warlock is planned for release next June.