Arkham Horror LCG and Marvel Champions creative director announces new co-op card game Earthborne Rangers
Debut release from Andrew Navaro's newly founded studio Earthborne Games.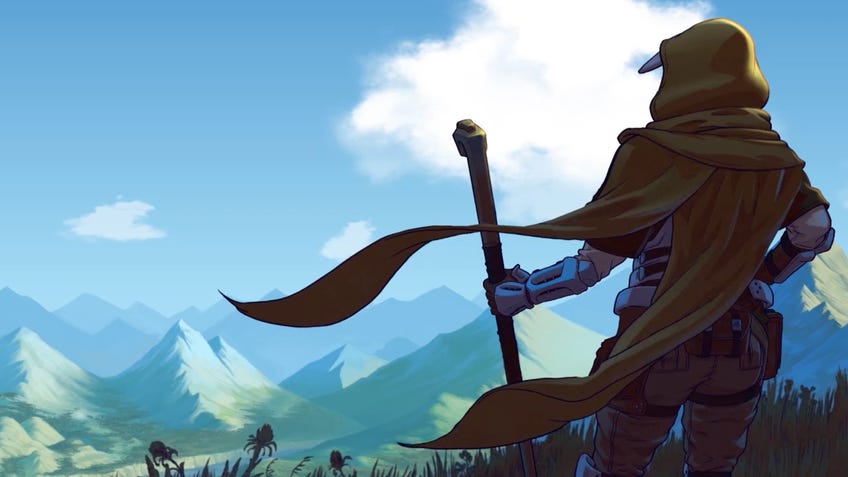 The creative director of Arkham Horror: The Card Game, Marvel Champions and The Lord of the Rings: Journeys in Middle-earth has founded a new studio and announced its first release, a co-op card game called Earthborne Rangers.
Andrew Navaro was previously studio head at Fantasy Flight Games, contributing to games including Twilight Imperium, Descent: Journeys in the Dark and the living card game reboot of Android: Netrunner. Early last year, Navaro departed FFG to join Too Many Bones and Cloudspire publisher Chip Theory Games.
Navaro's new tabletop studio Earthborne Games was also founded last year, with Navaro seemingly retaining the position of studio manager title at Chip Theory, but has only just been revealed. The studio is said to be focused on prioritising eco-friendly practices in its upcoming releases, with its announcement vowing that its games will be "made as sustainably as possible, with unparalleled transparency throughout the process".
The studio reveal accompanied details on its first release, a customisable co-op card game - implying a format of fixed expansions similar to expandable and living card games such as Marvel Champions, Arkham Horror LCG and Android: Netrunner - titled Earthborne Rangers. The game takes place in "the wilderness of the far future", with Navaro describing the upcoming title as "the cooperative game I've always wanted to make".
Further details on Earthborne Rangers remain scarce for now, with a teaser video titled Springtime in the Valley posted to Earthborne's YouTube channel offering just over an hour of ambient noise and some animated artwork.
Earthborne Rangers will see a Kickstarter this summer, with a release date and pricing yet to be announced.