Eleven is Football Manager as a board game, crowdfunding this autumn
Pitch perfect.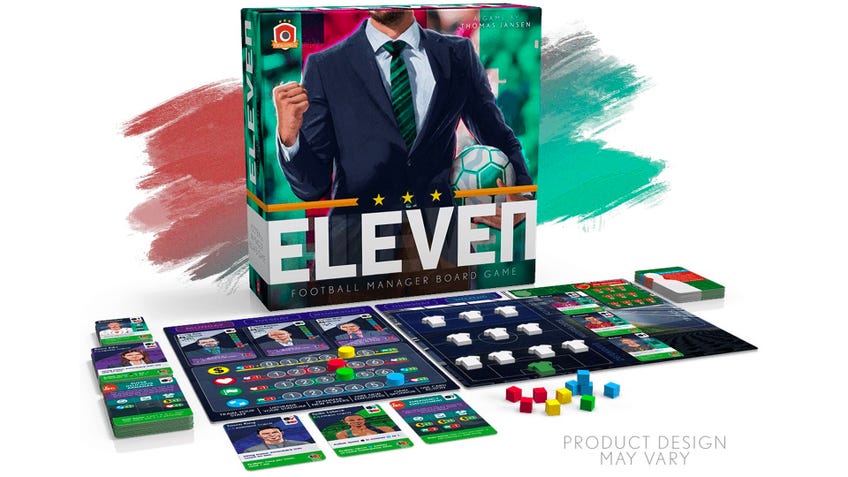 A board game spiritual successor to PC classic Football Manager is kicking off this autumn in the form of team management title Eleven.
Eleven is a board game about managing a football team - that's soccer, for our friends outside the UK - on the way from Imperial Settlers, Detective and Robinson Crusoe publisher Portal Games. The upcoming game is a remake of designer Thomas Jansen's self-published Club Stories, released in 2017.
Playable with up to four people, as well as in a single-player mode, Eleven sees the players taking on the role of manager for their own football teams and working their way up the league tables during a season.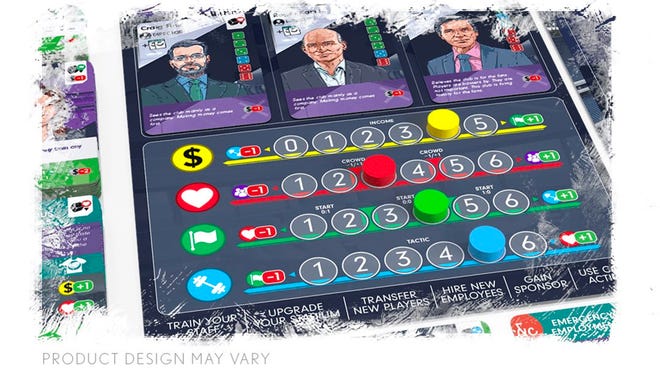 As well as determining the players on the pitch, their focus - whether more defensive or offensive - and formation before each match, the would-be managers will also need to handle the behind-the-scenes concerns of their club's budget, growing crowd of fans and followers, and even the construction and maintenance of their home ground.
Developing players' team spirit and form will allow them to boost their performance and use special abilities during matches, helped by the team's acquisition of new players and staff such as fitness trainers, doctors and mental coaches.
Climbing the league table is one objective, but players also begin the game with secret goals that they can fulfil for additional score. Renovating their stadium with stands, advertising banners, lights and training grounds, while keeping things neatly on budget, is said to be as important as winning games.
Eleven plays in around one to two hours. The solo mode is a scenario-driven variant that introduces additional challenges and objectives for the lone player to tackle, including the need to avoid relegation, bankruptcy and more.
Eleven is due to launch on crowdfunding platform Gamefound - the Kickstarter rival that launched last year - this autumn. The project's preview page features a countdown timer that indicates a launch date of September 7th for the campaign. Details of pricing and a release date are yet to be confirmed.