Ensemble is a co-op game like The Mind, but where players must vote together
English language version coming later this year.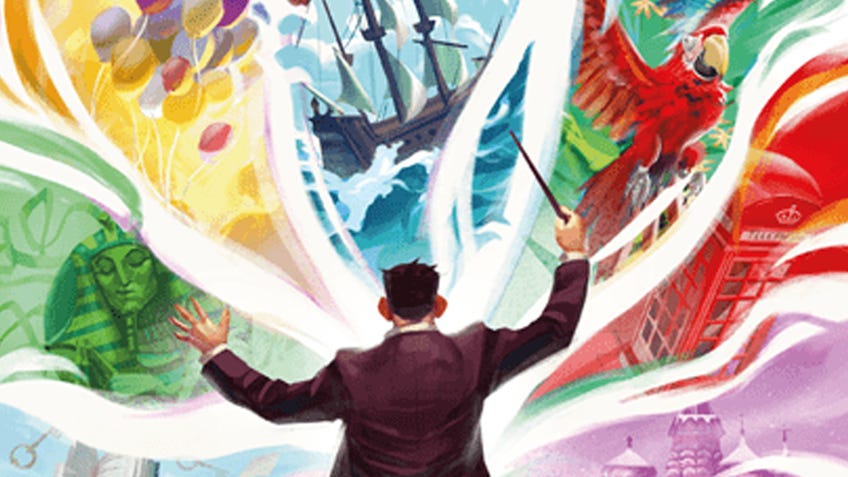 Choose the right card to continue the composition without communication in Ensemble, a co-op game that's seeing an English Language version this year.
Ensemble is a board game for two to 10 players that has its challengers attempting to make decisions together without voicing their thoughts. The party game is themed around composing music, with players needing to think in syntony with one another, in a similar fashion to how an orchestra might do. Every round, players will need to choose the card that best matches with the challenge card currently in play.
Just like in The Mind – the co-op card game designed by Wolfgang Warsch – players cannot openly communicate when playing Ensemble. Instead, players must figure out which of the available cards shown on the table is likely to receive the most votes from the group. If all of the players, or at least the large majority of them, successfully vote for the same card, then the team can advance onto the next level. However, should the voting be spread too thinly, then the players lose a life and must attempt the same level again.
Once players have passed the final level of the base game, then they unlock a new scenario deck for them to challenge. Ensemble will include three different scenario decks for players to experience, with each one adding new rules and cards to the game.
Ensemble was co-created by Luigi Ferrini – the designer behind the historically themed civilisation title The Golden Ages and the pirate party game Black Skull Island – and Daniele Ursini, who have previously worked together on the exploration series Zagor: Odissea Americana.
Update:This article previously stated that Ares Games originally published Alone, however, the studio is only the distributor for the English language version. This paragraph has been changed to include a game that Ares originally released.
Ergo Ludo Editions is the original publisher responsible for releasing Ensemble, with Ares Games – the studio behind Age of Conan: The Strategy Board Game and miniatures board game War of the Ring – in line to launch the English language version of the game.
Another Ergo Ludo Editions game set to be released by Ares in English is Cangaceiros, a board game focused around the Brazilian outlaws of the late 19th and early 20th century. In Cangaceiros, players become bandits attempting to pry freedom from the clutches of the corrupt landowners, whilst on the run from determined government agents. The English language version of Ensemble will be released in Q4 of this year, whilst Cangaceiros will arrive in English in the Winter of either 2021 or 2022.