Azul and Century studio remaking fantasy betting game Colossal Arena as Equinox
A staggering announcement.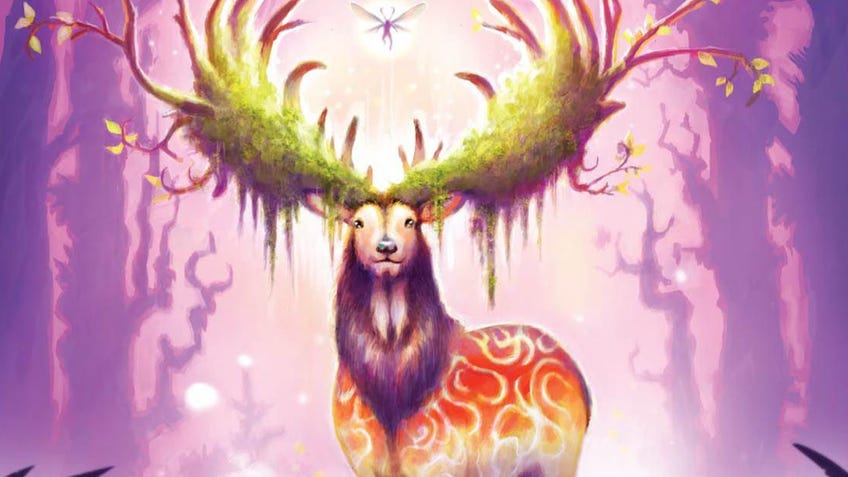 A remake of nineties fantasy bidding game Colossal Arena, created by Lost Cities, Tigris & Euphrates and Modern Art designer Reiner Knizia, is due to be released this summer by the publisher of Azul and Century: Spice Road.
An upcoming board game for two to five players, Equinox is set in a magical forest populated by a cavalcade of mysterious creatures who all want to tell their stories. During the game, players will be attempting to get their chosen creature's tale into a legendary storybook that will be passed down for generations to come. However, there's only enough room in the book for just four additional stories, meaning that players will have to compete with each other to edge out their opponents' tales in favour of their own.
Every round, players take turns placing cards in front of the creatures in play. These cards are numbered, with the creature that receives the lowest total value of cards getting eliminated from the game. Before they place their cards, players can choose to bet on which creatures they think will make it into the storybook. Each creature has its own unique ability that players can use to ensure that they make it into the legendary book.
Equinox is a remake of a card game called Colossal Arena - which in turn was based on 1996 horse racing-themed title called National Derby - that was released in 1997 as Titan: The Arena before it received a new coat of paint in 2007. Colossal Arena was a fantasy board game themed around beasts fighting in a colosseum, with players betting on which creatures they thought would survive and playing cards on the creatures they wanted to lose each round.
Apart from the retheme, Equinox differs from its predecessor by adding two additional creatures - bringing the game's roster up to 14 - with players choosing just eight for each playthrough. Having to make this choice means that players can make a variety of different combinations of creatures for each game, with more than 3,000 possible combinations.
Besides Colossal Arena, Knizia is known for creating a huge roster of tabletop titles including two-player game Lost Cities, co-op board game The Lord of the Rings, civilisation-building title Tigris & Euphrates and auction game Modern Art.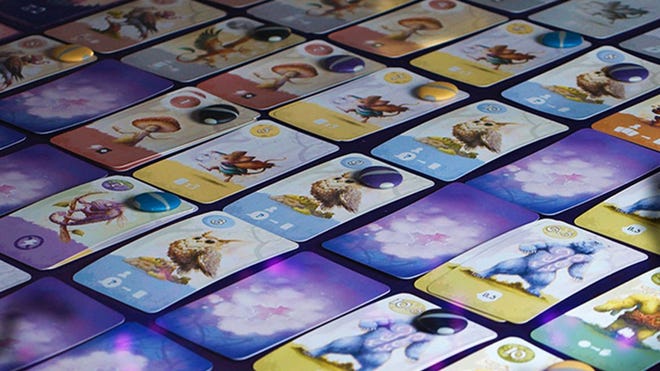 Plan B Games is the publisher responsible for releasing Equinox, with its most popular releases including acclaimed Spiel des Jahres winner Azul - now part of its sublabel Next Move - and Century: Spice Road, a board game in which players compete to trade their wares along the famous Silk Road.
According to BoardGameGeek, Equinox and is set to be released in June, with buyers being able to choose between two different covers for the upcoming board game.