Draw tarot cards to decide your fate in the Silver Anniversary Edition of RPG Everway
A fortunate outcome.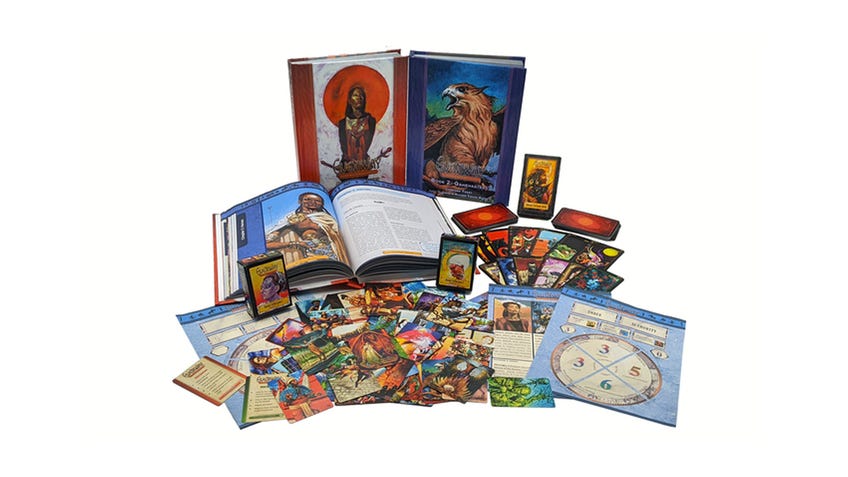 Everway, the roleplaying game that uses tarot cards to determine characters' futures, is celebrating its 25th anniversary with a special edition on Kickstarter.
The Silver Anniversary Edition of Everway commemorates twenty-five years since the release of the fantasy RPG, which takes place in a world that's inspired by a variety of cultures and puts a lot of stock on destiny. Backers can get their hands on two different game books - one designed to be used by the players and another intended to be used by the game master - with a collection of tarot cards included with the base game.
Everway is a roleplaying game that features a series of Spheres - each one representing a different world - that are interconnected by gates that the player characters will be able to walk through during their adventures. Player characters are called spherewalkers, with their abilities enabling them to travel between Spheres and into the city of Everway, which exists at the crossroads of all the various Spheres.
Throughout the game, players can attempt to perform actions by discussing how their action works with Everway's Three Laws of Action with the GM. The Three Laws of Action - Karma, Drama and Fortune - help players and the GM to figure out the consequences of a character's actions and how other characters might respond to them. Fortune is specifically determined by what card the GM draws from a deck of tarot cards, which will inspire a "twist of chance" that could affect the result of a character's action in a major way.
Players create their characters in three basic steps, using a variety of imagery to help guide the creative process in unique ways. The Vision phase involves players picking three to five images to use in order to form a backstory for their character. The next stage - Identity - has the player naming their character, choosing one of the seven planets to define their motive and selecting three cards from the fortune deck to decide their character's virtue, flaw and fate.
Finally, players use a total of 20 points to invest a range of different stats and abilities, with the four available stats - Thought, Action, Intuition and Might - represented by the four main elements of Everway. Alternatively, players can spend points on gaining supernatural abilities for their character, as well as the power to control magic.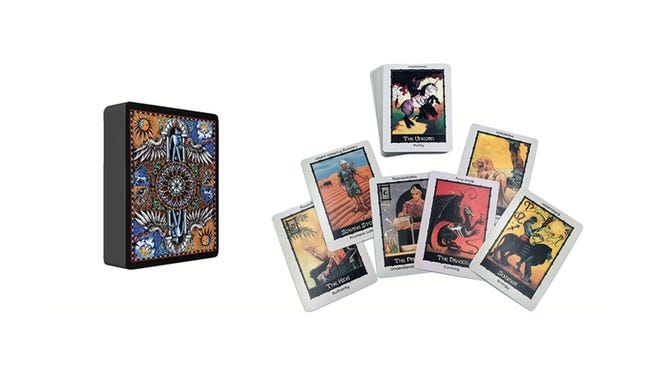 Everway was first created by Jonathan Tweet in 1996, after the designer had worked on the third edition of Dungeons & Dragons, as well as a paranormal-themed roleplaying game called Over the Edge. Tweet has since co-designed 13th Age, the fantasy RPG based in the world of the Dragon Empire that won an ENnie Award for Best Rules at the time of its release.
The Kickstarter campaign for Everway: Silver Anniversary Edition is live until March 5th, with a pledge of $60 (£44) getting backers a copy of either the Player book or Game Master book that are estimated to arrive in August. Alternatively, backers can get digital versions of both books for $50 (£37).