Hollow Knight and Breath of the Wild inspired this tabletop roleplaying game
Firelight your way home.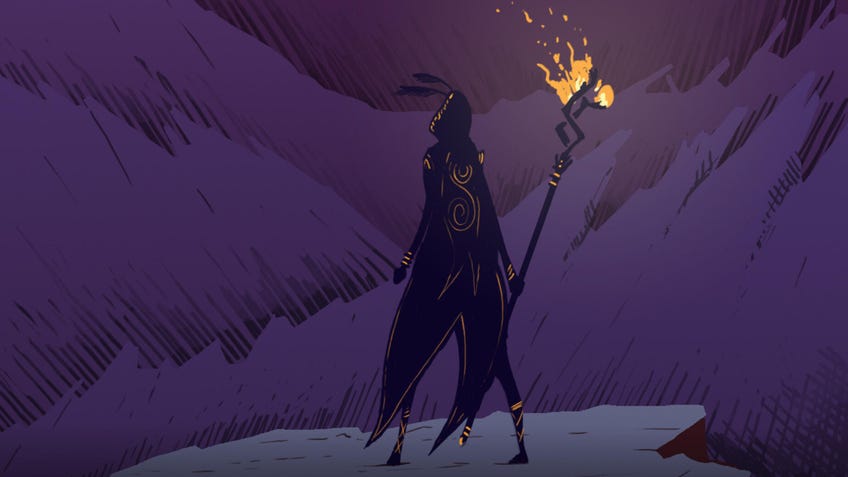 A tabletop roleplaying game inspired by video games such as Hollow Knight and The Legend of Zelda: Breath of the Wild is now available.
Firelights is a new tabletop RPG that sees players exploring a world wracked by plague and corruption as the last fiery insect of their kind.
The roleplaying game takes inspiration from touchstones such as Team Cherry's Hollow Knight – 2017 indie video game that has players exploring a ruined kingdom populated by giant bugs - Nintendo's The Legend of Zelda: Breath of the Wild, another 2017 game that has players attempting to revive a fallen world tainted by Ganon's corruption, and Spiritfarer: a video game about ferrying souls of the dead and releasing them into the afterlife that was released by Thunder Lotus Games in 2020.
Other cited inspirations include the 1997 animated Studio Ghibli film Princess Mononoke and Ori and the Blind Forest – a 2015 video game developed by Moon Studios GMbH and published by Xbox Game Studios.
In Firelights – which can be either a game played within a group or a solo RPG – players will be searching across a devastated land for beacons to light, in order to guide the souls of the dead back to the underworld. Throughout the game, players will overcome various challenges, explore new places, fight dangerous enemies, face bosses and search for treasures. As players uncover more land, defeat creatures and find new equipment, they'll grow in strength and will be able to take on harder challenges.
To play, players will create their characters by assigning different modifiers to each of the three approaches – forceful, patient and quick. During the fantasy roleplaying game, players will be drawing from a deck of playing cards to determine the events of the story, with the number of the card drawn before deciding what kind of event players will encounter. How events play out will be decided by the result of the dice rolled and the approach chosen by the player. As players progress through the game, they'll have to face more difficult obstacles and curses.
Watch on YouTube
Liv recommends some fantasy RPGS to play besides D&D.
Firelights was created by Fari RPGs founder René-Pier Deshaies-Gélinas, whose previous games include Hopes & Dreams and Breathless, and illustrated by Galen Pejeau.
The digital PDF version of Firelights is available from Itch.io for $6 (£5), with a creator kit and SRD – which enables designers to make their own content based on Firelights – available for free.