First They Came is an RPG where players are blindfolded and listen to immersive audio
The darkest hour.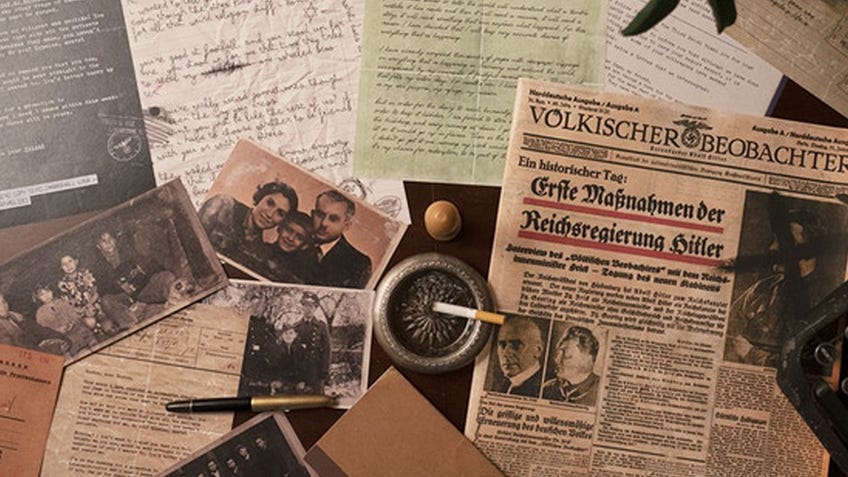 Put on a blindfold and experience a roleplaying game about hiding from persecution in First they Came, an upcoming RPG about rebelling against totalitarianism.
First They Came sees players blindfolding themselves or finding a dark room in order to step into the role of someone attempting to remain undiscovered by the secret police force. Players become characters who are being hunted by the Nazi regime of the 1940s due to their race, political views, gender, religion or other unjust reason. Hiding in their attic, players are guided by various audio tracks designed to create an atmosphere and set the scene.
Throughout the two to three hour roleplaying game, players will discuss their past and what might have led them to make difficult choices in order to survive. There is no games master in First They Came, instead players create their characters using personal documents detailing their lives and decisions, before they must choose how they will attempt to solve their current predicament.
The audio tracks do not provide a clear idea of where the police might be within the building, nor how close they might be to finding the players. Once the police do discover the players' location and break in, the game ends and the players create an epilogue based on what decisions their characters made during their time in the attic.
There will be five different types of character for players to choose from, with each one being loosely based on a person who was alive in Berlin during the year 1942. In an overview of the game Chaos League - the publisher responsible for First They Came - has stated that the title will contain an accurate description of the Nazi occupied setting, but has not clearly highlighted whether a sensitivity writer was hired during the creation process.
Safety mechanics have been included in First They Came, providing players with guidelines for how to approach issues such as racism, violence, gender descrimination and other distressing topics that might be encountered during a playthrough. Players will find tools in the game's book they can use to ensure that everyone is comfortable when playing the RPG.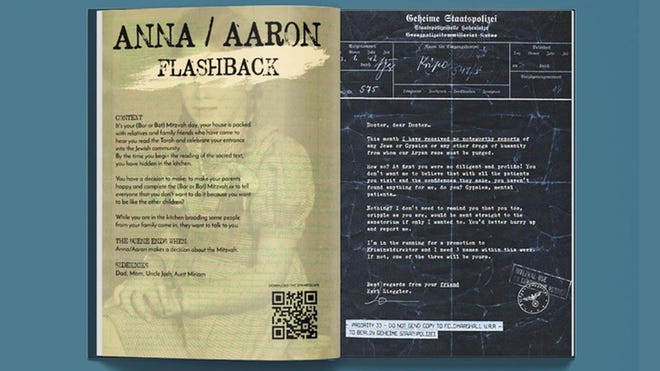 Besides First They Came, Chaos League has created several LARP - live action roleplaying - events for players across the world, as well as published LARP focused books including a collection of stories that can be played over the phone called The Phone Larp Book - Anthology.
The Kickstarter campaign for First They Came is live until April 25th, with a pledge of €20 ($23/£18) getting backers a physical copy of the book that's estimated to arrive in November. Alternatively, a digital PDF version of the game can be backed for €10 ($11/£9).