Flash Gordon is being turned into a card game for its 40th anniversary
I like to play with things a while.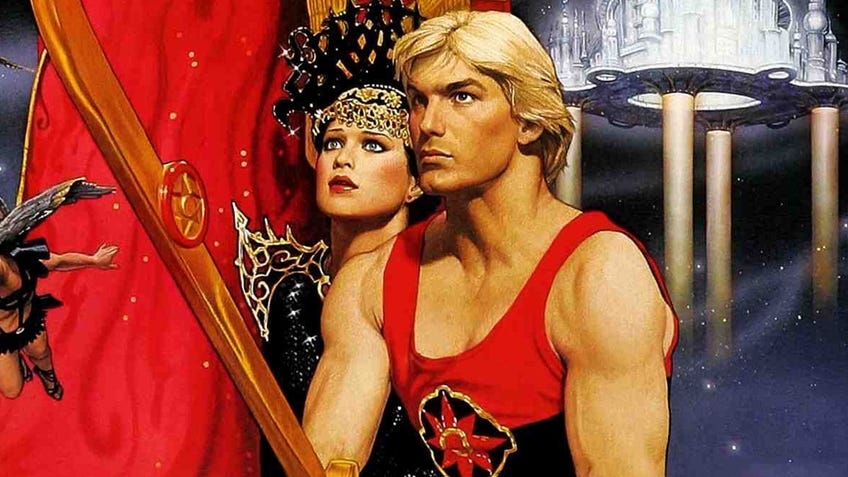 Flash Gordon is getting a tabletop card game adaptation, announced to mark the cult sci-fi film's 40th anniversary.
Flash Gordon: Death to Ming! puts players in control of both heroes and villains from the 1980 flick, which starred Sam J. Jones as the American football player turned intergalactic hero and Max von Sydow as the titular Ming the Merciless.
A two-player game, Death to Ming! sees the players face off in a battle over the planet of Mongo. According to the game's brief description, the players can customise their unique deck of cards with weapons and abilities based on their chosen character, using either heroism or nefarious means to gain the upper hand. The only other information offered about the upcoming game is that it's "fast paced" and features "engaging and intuitive rules".
The game will feature shots from the film itself, with the fight set in Ming's throne room seen in the movie. The roster of characters is yet to be announced, with Dale Arden, Prince Vultan, Princess Aura, Prince Barin and more potentially in line to join Flash and Ming.
Aside from a few '60s and '70s board games based on the comic strip that inspired the film, Flash Gordon hasn't seen any major board game adaptations in the decades following the movie. It has, however, been turned into a tabletop RPG based on the Savage Worlds system.
The Flash Gordon card game will be published by Warcrade Studios, the tabletop studio that made its name with miniatures game Wild West Exodus before moving into board games with an upcoming adaptation of cult series Bill and Ted.
Flash Gordon: Death to Ming! will be released in early 2021. Presumably, Her Majesty will be pleased.