Bite-sized restaurant management board game Foodies is free to print and play
Publisher CMON encourages donations to the NAACP.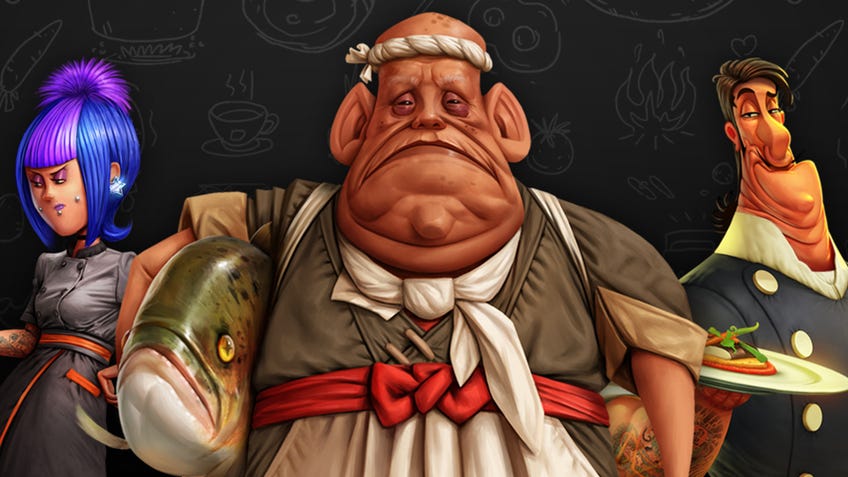 You can now get a taste of Foodies, last year's board game about managing kitchens in a food court, for free.
Designed by Ken Gruhl - who co-designed energetic party game Happy Salmon - Foodies sees players compete to become the most successful restauranteur by building up an irresistible menu of dishes and a kitchen full of star chefs. The game plays with two to five people in under half an hour.
The players spend coins to acquire food stalls offering meals from around the globe, placing certain stands next to each other to boost their appeal to visiting diners. Hiring chefs enables extra ways to amass popularity by fulfilling certain objectives, aiming to be the first player to gain a given number of stars representing widespread acclaim.
Players roll a die to see which of their stands a 'foodie' visits each round, with the different world cultures of the stands having unique gameplay benefits and extra ways to earn bonus coins and stars.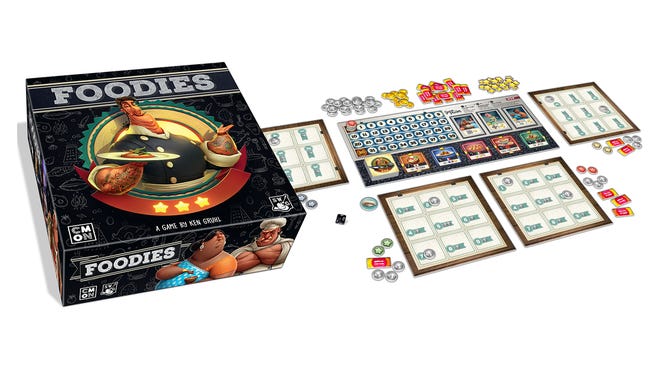 Released last year by Zombicide, Blood Rage and Arcadia Quest publisher CMON, Foodies has now been made available as a print-and-play game available to download at home.
The game's rulebook and components can be had for free from the CMON website, with the publisher encouraging players who download the game to make a donation to the NAACP if they are able. CMON said it had made its own donation to the organisation in the wake of the recent Black Lives Matter protests following the killings of George Floyd, Breonna Taylor and more.
CMON announced the print-and-play release of Foodies last week alongside a statement in support of Black Lives Matter, writing: "We unequivocally denounce racism, in viewpoints and in practice; it has no place in the world much less the gaming community."
June 5, 2020