Dog Park creators new canine companion board game similar to Azul and Cascadia
Find their Forever Home.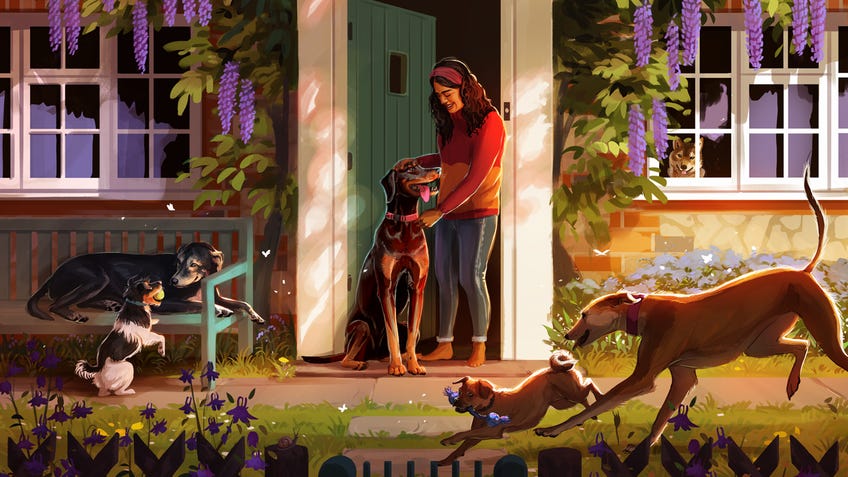 The co-creators of Dog Park, Lottie and Jack Hazell, have announced a brand-new board game that also features canine companions.
Forever Home is an upcoming board game designed to support between one and five players. During the game – which will take around 20 to 45 minutes to playthrough – players attempt to train various dogs and help them to find the perfect family to be adopted by. As players assist more canine companions to be prepared for and matched with their dream homes, they'll acquire a reputation for their great work: giving them an advantage over their fellow dog-matchers.
A trailer for Forever Home.
The gameplay mechanics of Forever Home revolve around drafting – meaning that players pick between a selection of options for their board – set collection, which requires players to gather matching groups of components in order to score points, and tile placement – wherein players pick up and place tiles onto their boards in point-scoring combinations. The press release for the game describes it as playing similarly to the likes of board games such as Azul, Cascadia and Draftosaurus. Alongside the main multiplayer mode, Forever Home also features a solo board game mode for players to experience.
Dog Park was the debut title co-released by Lottie and Jack Hazell – who were awarded the 2022 Tabletop Award for Rising Star Designers by Dicebreaker - under the Birdwood Games publishing label, which will also be used to release Forever Home
.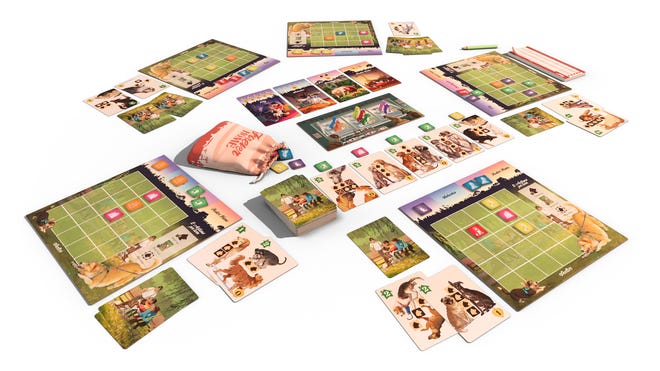 In Dog Park, one to four players compete to establish their own dog-walking business empire. Starting out as simple local dog-walkers, Dog Park eventually has players trying to build up a reputation in the neighbourhood for their excellent dog-walking skills by returning their clients in as happy a mood as possible. By attending to each dog's unique needs and demands, players can ensure that they enjoy themselves as much as possible and that their owners are pleased with their efforts.
Forever Home is set to be released in September for $33/£33, with a percentage of the profits being donated to an animal rehoming charity, which will be chosen via the Birdwood Games' community.