Digital version of Gaia Project board game releases to mixed reception
Steam reviews complain of poor adaptation.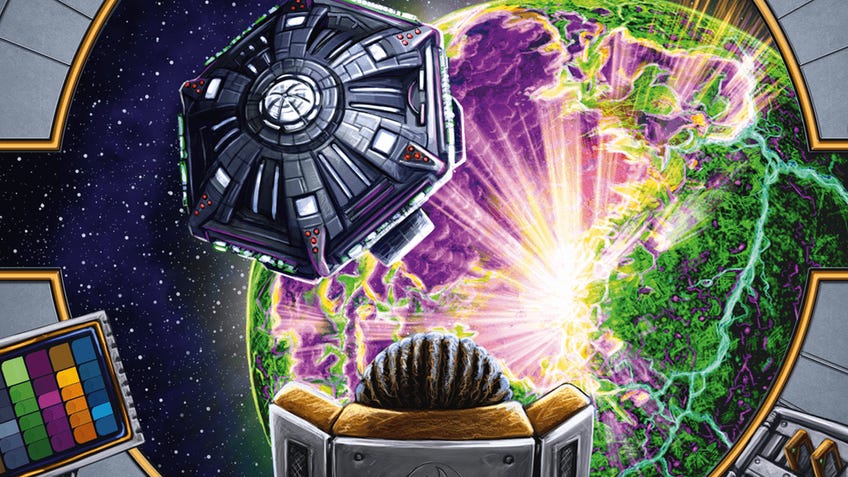 The digital version of the 2017 board game Gaia Project was released earlier this week to a mixed reception on Steam.
A video game adaptation of the original tabletop title, Gaia Project sees one or more players attempting to acquire the most power within a galaxy populated by rival factions. Unlike in most area control games, Gaia Project focuses on peaceful methods of domination, with the players' chosen factions constructing buildings on whichever planets they choose and mining its resources to further their goals.
Each faction has its own unique environmental requirements which players must adhere to in order to spread their control, with their faction's special ability potentially aiding them in gaining land, forming federations and trading with other factions. Whichever player manages to develop their faction the most by the end of the game is named the winner. Players can play a solo game mode against Gaia Project's AI, or challenge their friends locally or online, including those who may be playing on a different platform.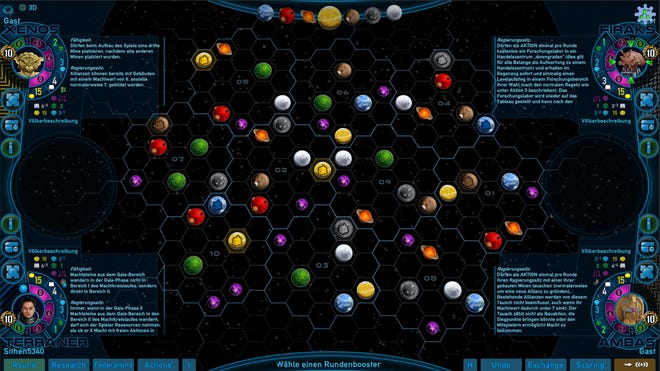 Since being released on the Steam store on May 31st Gaia Project has received 22 reviews from users, with the digital board game currently holding a mixed reviews rating. Whilst the positive reviews express joy at a board game the writers love being given a digital adaptation, other reviews are less complimentary. Gaia Project's UI - or user interface, which is how players predominantly interact with the game - has been criticised by multiple users for being "clunky" or "unfriendly", with several players reportedly experiencing either bugs or full-on game crashes.
The digital version of Gaia Project was developed and published by Digidiced, a studio that has previously created video game adaptations of tabletop titles such as The Castles of Burgundy and Viticulture, as well as two-player games Patchwork and Agricola: All Creatures Big and Small.
In the original Gaia Project one to four players compete to establish their chosen faction on as many of the seven different types of planets as possible. As in the digital adaptation, Gaia Project has players terraforming various sections of the board to make them habitable to their faction, before they build and develop on top of those newly terraformed places. Whichever faction gathers the most land, constructs the most buildings and develops the most is named the winner of the game.
Gaia Project was co-designed by Jens Drögemüller and Helge Ostertag, alongside being released by German publisher Feuerland Spiele - the studio responsible for releasing Terra Mystica, the series entry that preceded Gaia Project.
The video game version of Gaia Project is available now on PC and Mac for £14.61 ($20) - discounted from £19.49 (£27) - with Android and iOS versions set to be released soon.