Galaxy Trucker, the sci-fi board game from the creator of Codenames, is ready for relaunch this summer
Terrestrial transport.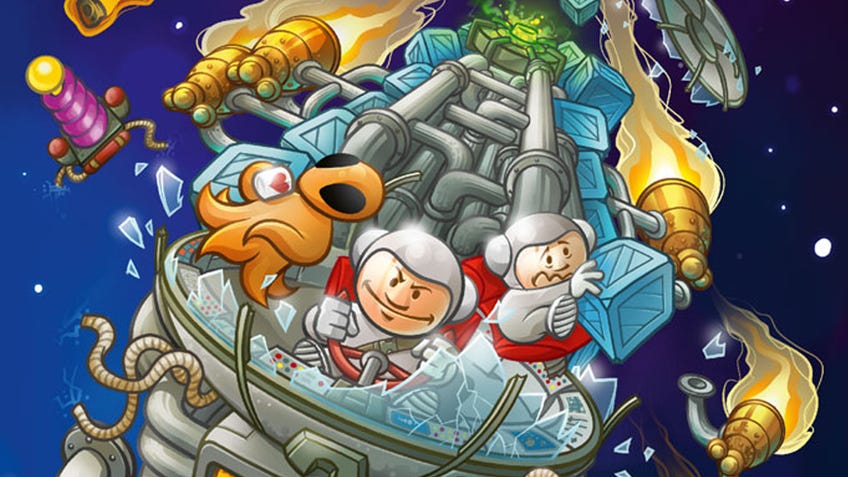 The beloved space-faring delivery board game by Codenames creator Vlaada Chvátil, Galaxy Trucker, is seeing a reprint coming sometime this summer.
Originally released in 2007, Galaxy Trucker will be getting re-released with brand new artwork created by Michaela Zaoralová, Jakub Politzer - known for titles such as Through the Ages: A New Story of Civilization and Lost Ruins of Arnak - and Tomáš Kučerovský, who worked on the artwork for the initial release of the board game. There will also be additional components included in this upcoming edition, such as extra ship tiles, as well as improved versions of existing tokens like the astronaut and alien pieces.
The gameplay for Galaxy Trucker has been streamlined to make the beginner board game even more accessible, speeding up the pacing of the title to allow players to complete a single flight in their journey across space. Should more experienced players want some extra challenge, then the Transgalactic Trek mode includes a three flight campaign to provide a more intense experience.
Galaxy Trucker is a family board game for two to four players set in the vastness of space, where brave and entrepreneurial spaceship truckers transport cargo for paying customers. The goal of the game is to acquire wealth by building a spaceship and using that vehicle to fulfill various courier contracts. Players begin by searching for parts in a warehouse - which they must do in real-time - to construct their spaceship with.
Once they have their interstellar vehicles ready to go, players must then compete for contracts to carry valuable cargo across the galaxy. The financial gains may be great, but players will need to ensure that their trucker can survive the many dangers lurking in the depths of space - from pirates to flying meteors - to deliver their cargo intact. As they earn more money, players can upgrade their spaceships to add additional modules, weapons and even hire more crew members. Whoever has the most money by the end of the game is the winner.
Besides Codenames and Galaxy Trucker, Chvátil is best known for creating the deckbuilding board game Mage Knight - an intense fantasy themed title about becoming a legend in a harsh world - and Through the Ages: A New Story of Civilization.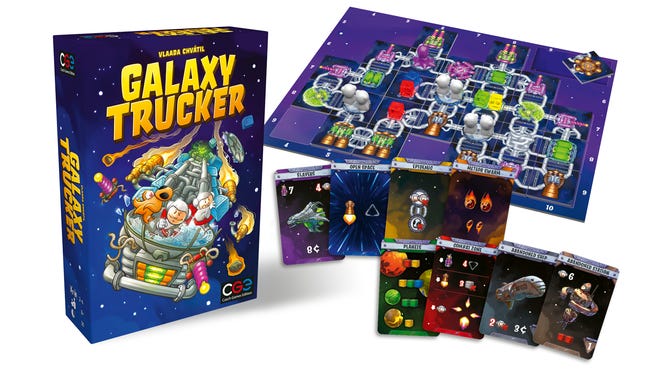 The latest edition of Galaxy Trucker is being released by Czech Games Edition - which also published the original board game - the company behind the Codenames series, as well as the aforementioned Through the Ages: A New Story of Civilization and Chvátil's own co-op title, Space Alert.
There is currently no exact date for the re-release of Galaxy Trucker - outside of Summer 2021 - but players will be able to get the board game for a retail price of €29.95 (£25/$29.95).