Disney animated series Gargoyles is transforming into a board game
Sculptured secrets.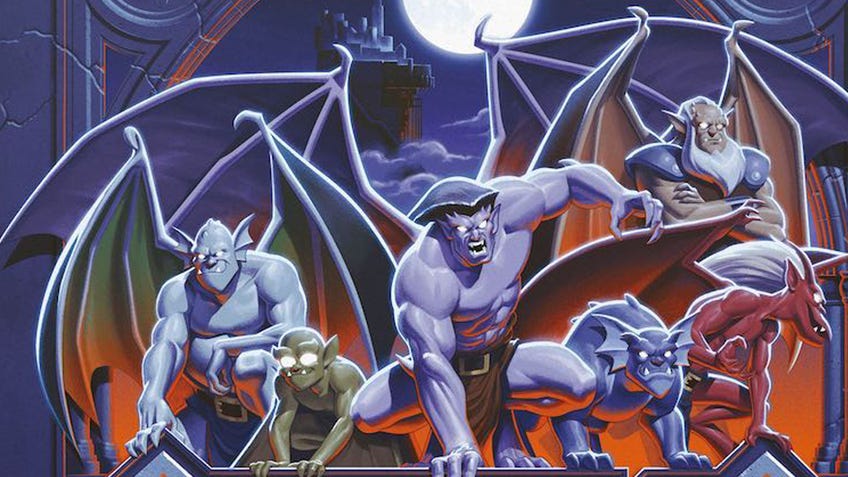 Classic 1990s Disney animated series Gargoyles is receiving a new tabletop adaption featuring a 3D cityscape board based on locations seen in the show.
Gargoyles: Awakening is a co-op board game featuring beloved characters from the show, including Goliath, Brooklyn, Lexington, Broadway, Hudson and Detective Elisa Maza. Set in the city of Manhattan, Awakening has players teaming up as the Gargoyles and their allies to protect civilians against the malicious schemes of villains from the series, such as Xanatos and Demona. (Thanks, ComicBook.com.)
In the game, players will be able to choose from four different scenarios - each inspired by an episode of the Gargoyles show - to experience. In Reawakening, the players must work together to protect Coldstone's mind from the machinations of Xanatos and Demona, whilst Temptation and Magic sees Demona returning to steal the Grimorum Arcanorum - a powerful tome of enchantments - in order to control innocent people. Information Warfare has the players trying to find three stolen data disks, whereas Battle with the Steel Clan actually enables one player to control Xanatos with the goal of destroying the police tower or defeating one of the heroes in play. In Battle with the Steel Clan, the players not controlling Xanatos must stop him before he is able to enact his evil plan.
The police tower is part of the upcoming game's 3D board, which will also feature other iconic locations from the show such as Xanatos' castle and the Gargoyles' clocktower.
Gargoyles is an animated television series produced by Walt Disney Television which aired from 1994 to 1997. The show ran for three seasons and followed a clan of living gargoyles who turn to stone during the day and go on adventures at night. Gargoyles became a cult classic series thanks to its dark tone and complex storylines, with several board game adaptations of the show - including a VHS and LaserDisc game - being released in the '90s.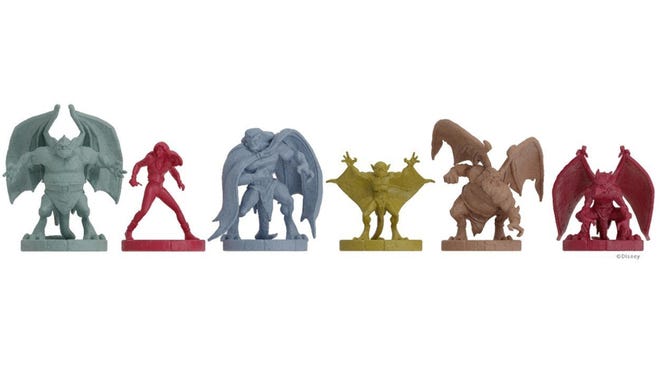 Ravensburger is the studio responsible for releasing Gargoyles: Awakening, alongside previous licensed tabletop titles including the asymmetric board game Disney Villainous - alongside its spin-off title, Marvel Villainous: Infinite Power - and the movie game of Jaws.
Gargoyles: Awakening is set to be released via US retailer Target on August 1st for $34.99 (£24). It is not confirmed whether the game will be available through any other retailers.