Gears of War is getting a card game from the team behind the Dark Souls board game
Board mode.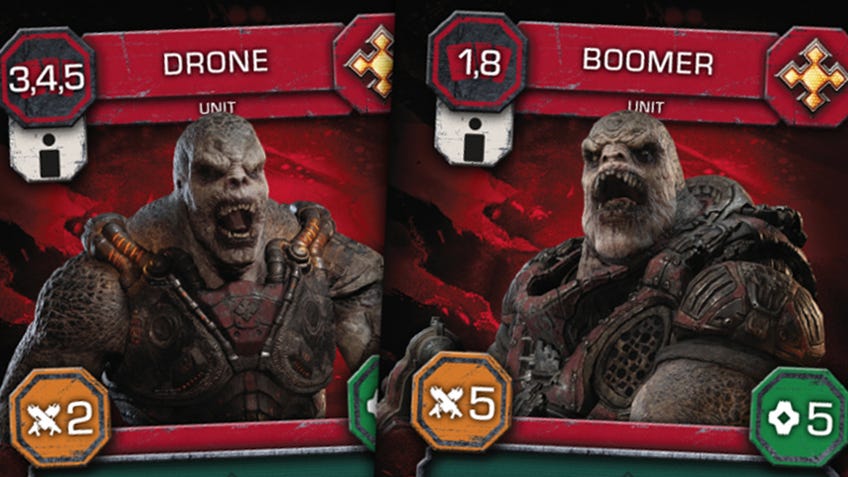 Lead the COGs against hordes of corpsers or command the endless armies of Locust in the newly-announced Gears of War: The Card Game.
Gears of War is a video game series for PC and Xbox developed by The Coalition and published by Microsoft Studios. It follows the conflict between the soldiers of a human colony and a race of hostile reptilian aliens called the Locust Horde.
Co-designed by Tyler Bielman, who has credited work on trading card game Magic: The Gathering, Gears of War: The Card Game sees two players taking control of either the human COGs or the Locusts and competing against one another in a story-driven campaign.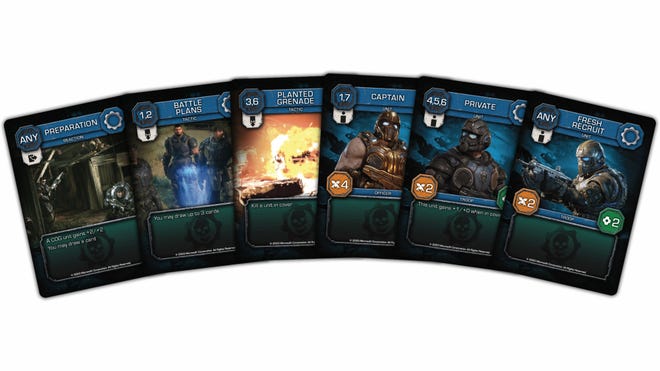 Each scenario offered in the upcoming board game will provide players with set objectives, terrain and narrative decisions depending on which faction players have chosen. Depending on who wins and loses, the next scenario may change to reflect the shifting state of the world.
The COG side of the conflict includes iconic characters from the Gears of War video games such as Marcus Fenix and Dominic Santiago, whilst the Locust Horde features units such as the fearsome corpsers and enormous Brumaks - each with their own unique abilities and stats for players to create their own strategies with.
The Coalition is working with Steamforged Games - publisher of video game adaptations such as Dark Souls: The Board Game and co-op board game Resident Evil 2: The Board Game - to publish Gears of War: The Card Game.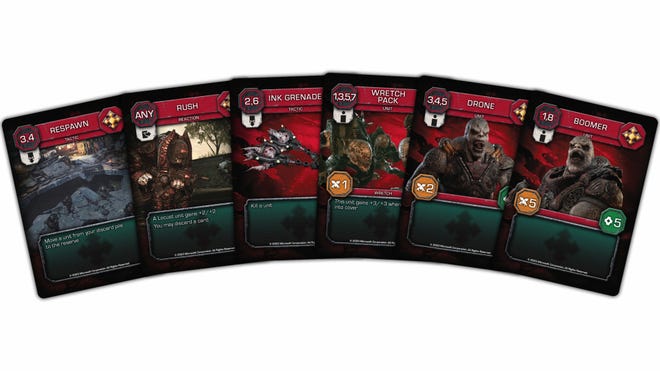 Gears of War was previously turned into a 2011 board game called Gears of War: The Board Game by publisher Fantasy Flight - the company behind expandable card game Keyforge - and designer Corey Konieczka, who co-created horror board game Eldritch Horror.
Gears of War: The Card Game was announced at the Gears 5 Esports Mexico City Major event. The card game is due to b released sometime in autumn/winter 2020.