Ticket to Ride style board game, Let's Make a Bus Route, is getting an English version
From the studio behind King of Tokyo.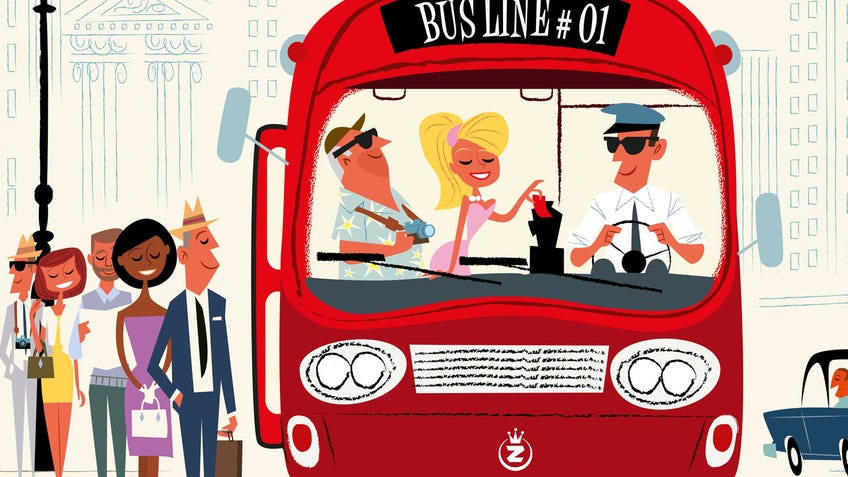 An English-language version of a Japanese board game called Let's Make a Bus is on its way.
Called Get on Board: New York & London, the upcoming board game is based on a tabletop title originally released in 2018 in Japanese called Let's Make a Bus Route, that has players taking control of a bus company operating out of Kyoto. (Thanks to Reddit user seethemoon for the tip.).
Players in Get on Board will have to devise the best possible bus route for transporting their passengers to wherever they want to go, as efficiently as possible. In a similar manner to the beginner board game Ticket to Ride, players are tasked with completing various routes shown on the game's cards.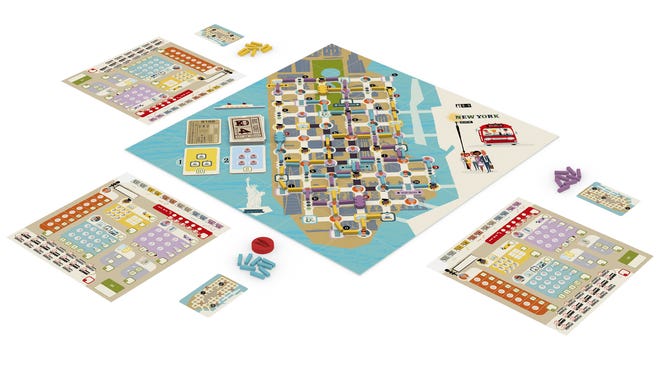 In the game, players will need to plot the ideal route across the city, whilst doing everything they can to leave their opponents left in traffic. The best bus routes in the game are those that deliver as many passengers as possible, as well as helping the player to tick off their objectives. Whichever player manages to score the most victory points by the end of the game is named its winner.
The original Let's Make a Bus Route also has players creating bus routes designed to deliver passengers to their various destinations, whilst veering around traffic jams and letting them take in the sights. In the game, players use their individual boards to draw out their journeys, but will need to take different routes depending on the colour of their boards, before marking out their chosen routes on the main board and taking note of what they've managed to do along the way.
Get on Board and Let's Make a Bus Route were both designed by Saashi, who also created the solo board game Coffee Roaster - that sees players running their own bean roasting business - and co-designed Remember Our Trip, a board game about recalling a holiday that the players took together.
Iello is the publisher responsible for releasing Get on Board: New York & London, with the studio being best known for publishing King of Tokyo and Diamant.
According to BoardGameGeek, Get on Board: New York & London is set to be released in 2022.
Update: Gameplay details have been clarified in response to feedback from Iello.