Gloomhaven: Second Edition will feature revised classes, scenarios, story and miniatures
"Gloomhaven is well-loved, I'm not sure anyone would call it perfect."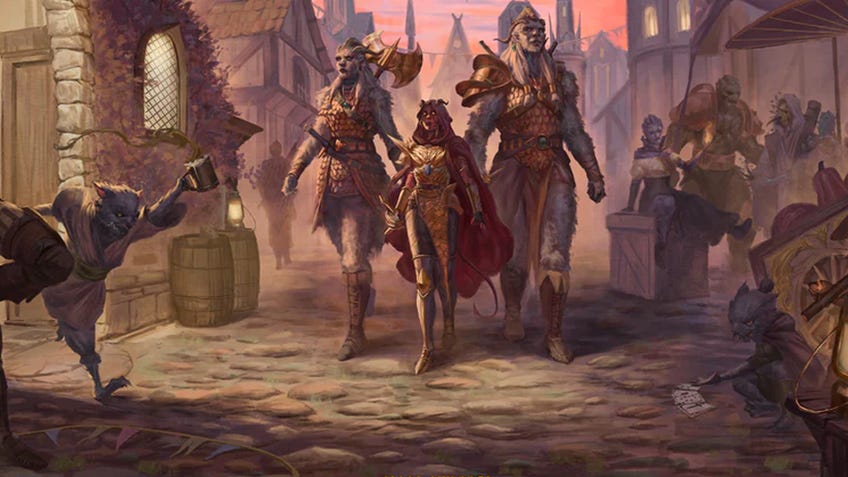 A second edition of Gloomhaven, the fantasy adventure board game, has been officially announced.
In a blog post published yesterday, Cephalofair Games – the publisher behind the original Gloomhaven – revealed that a second edition of Gloomhaven would be receiving a crowdfunding campaign this summer.
Considered to be one of the best board games of all time, after remaining in the top spot of BoardGameGeek's rankings for five years, Gloomhaven will see a multitude of changes with its upcoming second edition. The blog post revealing Gloomhaven: Second Edition included an address from the creator of the original game, Isaac Childres, who commented that "while Gloomhaven is well-loved, I'm not sure anyone would call it perfect. I am excited to have the opportunity to make this incredible game even better […] based on what I and the team have learned over the past six years."
Whilst the world and core gameplay will remain the same as in the original title, Gloomhaven: Second Ediiton will feature a "plethora of additional content," that will reportedly make it worthwhile "even for those who have played Gloomhaven before." The revised/new content featured in Gloomhaven: Second Edition will be redesigned and rebalanced characters classes, items and scenarios.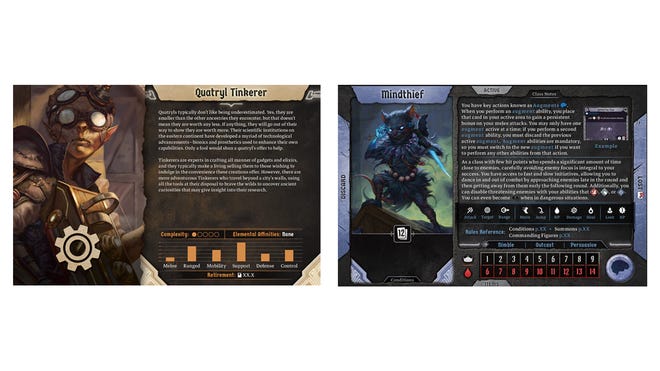 Other newly introduced aspects included in the upcoming board game will be fresh artwork, a newly written narrative and collection of events, as well as updated miniatures, a fresh faction-based reputation system "and more."
Gloomhaven: Second Edition was co-created by Childres, alongside project leads Drew Penn and Dennis Vögele. Besides Gloomhaven and its upcoming second edition, Cephalofair is also responsible for publishing the spin-off title Gloomhaven: Jaws of the Lion and the recently released sequel Frosthaven, both of which were created by Childres.
The original Gloomhaven, which was released in 2017, sees one to four players taking control of a band of mercenaries as they travel in and around the fictional fantasy city of Gloomhaven. Each session of Gloomhaven will have players attempting a scenario with specific objectives that they must complete. Every playable mercenary class in Gloomhaven has its own unique deck of cards, which players must use to move across the board, attack enemies, support themselves and their teammates.
Wheels and Lolies play Gloomhaven: Digital together.
Each round has players choosing to play two cards from their hand, picking one top action and one bottom action. Whilst some cards are placed in the discard pile when used, others are 'burnt' - meaning they cannot be used for the rest of the scenario. If players ever run out of cards in their hand, they can choose to rest to recover all the cards from their discard pile bar one. Should players ever run out of cards in their hand and their discard pile – or they no longer have any hit points – then they must drop out of the scenario.
Last year's PAX Unplugged convention saw the announcement of Gloomhaven: The Roleplaying Game, the very first tabletop RPG based within the world of Gloomhaven. Enabling players to create their own mercenaries of any ancestry and class combination, the Gloomhaven RPG will be compatible with components from Gloomhaven: Second Edition.
The Backerkit crowdfunding campaign for Gloomhaven: Second Edition – as well as Gloomhaven: The Roleplaying Game and the Gloomhaven line of miniatures – is set to launch on June 20th.