Terraforming Mars TV series studio co-founder dreams of acquiring Gloomhaven rights
Has spoken with Scythe publisher about potential adaptation.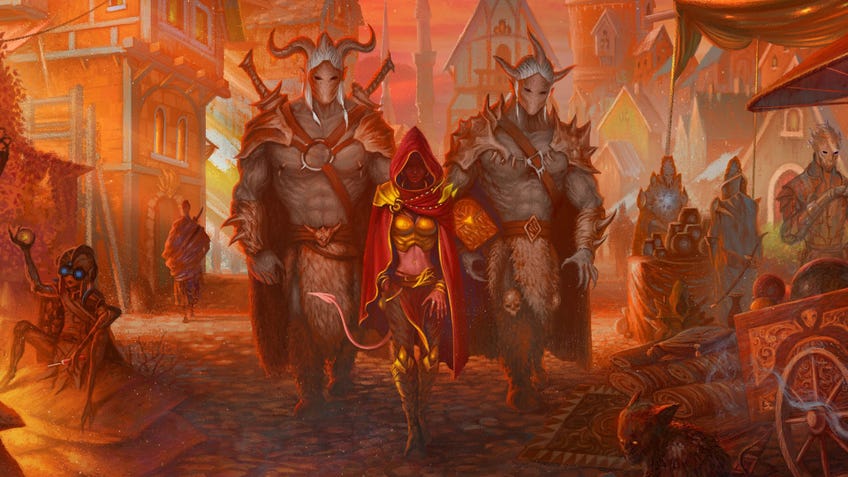 The co-founder of Cobalt Knight, the studio behind the television series adaptation of Terraforming Mars, dreams of acquiring the film and/or TV rights to Gloomhaven.
Chris Kaminski, co-founder of Cobalt Knight and long-time video game producer, has revealed that his dream project would be a film or television adaptation of the fantasy board game Gloomhaven. In an interview with Dicebreaker, Kaminski chose Gloomhaven as his ultimate tabletop gaming adaptation after being asked which title he'd adapt if he could have any licence he wanted.
"It's tough because Terraforming Mars was in our top three [but] I would love to do Gloomhaven, that would be amazing," said Kaminski. "I can't say one way or the other whether that could possibly happen. It feels like it could maybe be within the realm of possibility. But I think Gloomhaven would be the number one pick on my list at the moment."
Lolies and Wheels play Gloomhaven Digital together.
Another potential dream tabletop adaptations banded about by Kaminski was Magic: The Gathering, which has already been picked up by Netflix for a television series starring Brandon Routh (Superman Returns) as Planeswalker Gideon Jura, that's set to be arriving sometime later this year.
Scythe, the diesel-punk inspired war and resource management board game designed by Jamey Stegmaier, was also mentioned during the conversation with Kaminski. "I can't say too much," he admitted. "I may have talked with him [Jakub Rozalski, artist behind Scythe] in the past. I may have had a conversation with him."
Kaminski could not confirm whether Cobalt Knight had acquired the rights to Scythe or if another production studio had snapped up the licence yet.
Johnny explains why you should play Scythe.
Cobalt Knight is currently developing a television adaptation of Terraforming Mars, the space-themed board game that sees players taking control of one of several corporations with the ambition to make Mars a habitable planet for humanity. According to Kaminski, Terraforming Mars makes for a great licence for adaptation due to its potential to discuss topics such as "problems with corporations," in a way that "feels more approachable."
Besides Terraforming Mars, Cobalt Knight has acquired the rights to adapt tabletop titles Anachrony, Trickerion and Terra Mystica. Kaminski could not reveal any details about Cobalt Knight's other projects apart from the possibility of an Anachrony and Trickerion film, whilst the form of Terra Mystica's adaptation is still up in the air.