Gloomier: A Night at Hemlock Hall returns to the setting of the original card game
Will the next entry be the gloomiest?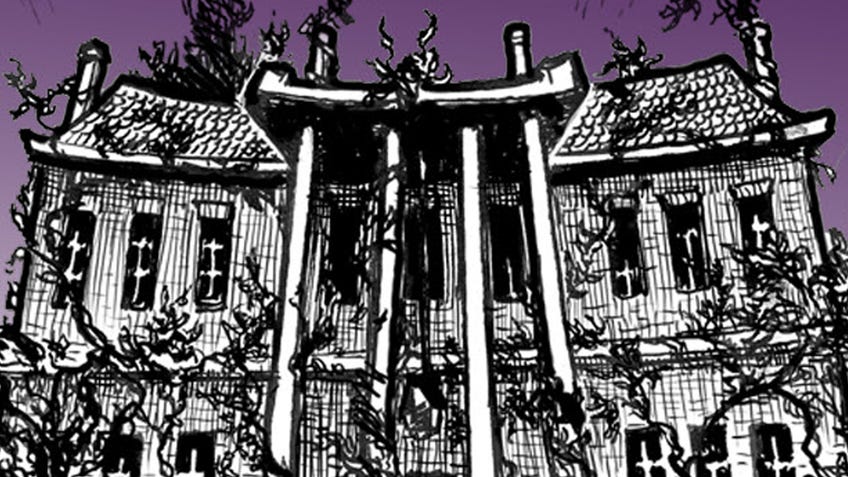 Tell new tales of woe in Gloomier: A Night at Hemlock Hall, a sequel to the storytelling card game that takes players back to the original entry's dark setting.
An upcoming game for two to five players, Gloomier presents a miserable world where the unfortunate Wellington-Smythe family is haunted by all manner of tragedies. From debtors, to disease-infested rats to scheming paramours, the history of the Wellington-Smythe family is a sad one, with things set to only get more gloomy. In the standalone sequel, players will be visiting the grounds of Hemlock Hall to create their own stories centred around a group of guests and series of plots.
There will be 14 new guests included in Gloomier, alongside six additional stories not found in the original Gloom or its expansions. Gloomier will offer players various story prompts via the 110 transparent cards featured within the game, all of which offer terrible ways to make their characters' lives more odious. The upcoming sequel will be compatible with all the previously released titles in the Gloom series, as well as the expansions.
The original Gloom - which was released in 2005 - has players competing to ensure that their characters have the worst fates possible. Focusing on a single family of eccentric people, players are dealt random characters that they must load with the most misfortunate events and effects they can acquire.
Players can use the transparent cards featured in the game to place on top of the characters of their choice, thereby modifying their current status and changing their fate. However, at the same time players' opponents will be attempting to thrust joyful events upon their characters, potentially ruining their plans for misery. Whichever player scores the most points from the sad stories of their characters is the game's winner.
Gloom was created by Keith Baker, who is also responsible for designing the party card game Cthulhu Fluxx - a Lovecraftain twist on a beloved classic - co-creating the set collection title Illimat and for creating the deckbuilding board game Scott Pilgrim's Precious Little Card Game, which is based on the original comic book series.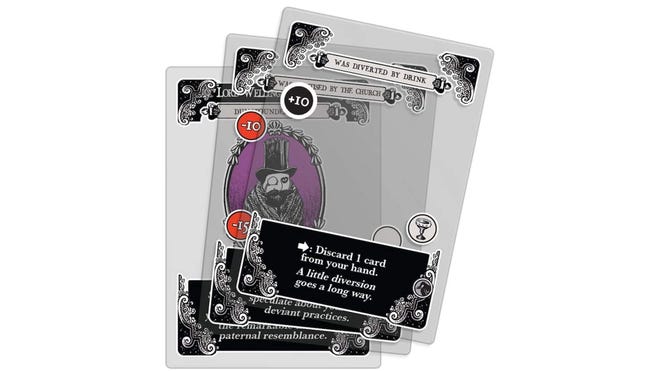 Atlas Games is the studio behind both the original Gloom and the upcoming Gloomier: A Night at Hemlock Hall, and is known for releasing several other storytelling games including the Once Upon a Time series.
According to Atlas, players can expect four new entries in the Gloom series - though it's not entirely sure whether Gloomier is included in this number. Another expansion for the original Gloom, called The Gloom Chronicles, will provide players with a campaign that will tie their games of Gloom together in an overarching story.
The Kickstarter campaign for Gloomier: A Night at Hemlock Hall is set to be launched on March 9th, with details on pledge amounts and an estimated release date yet to be confirmed.