Jane Austen RPG Good Society comes to Kickstarter with a new reprint
Regency roleplaying.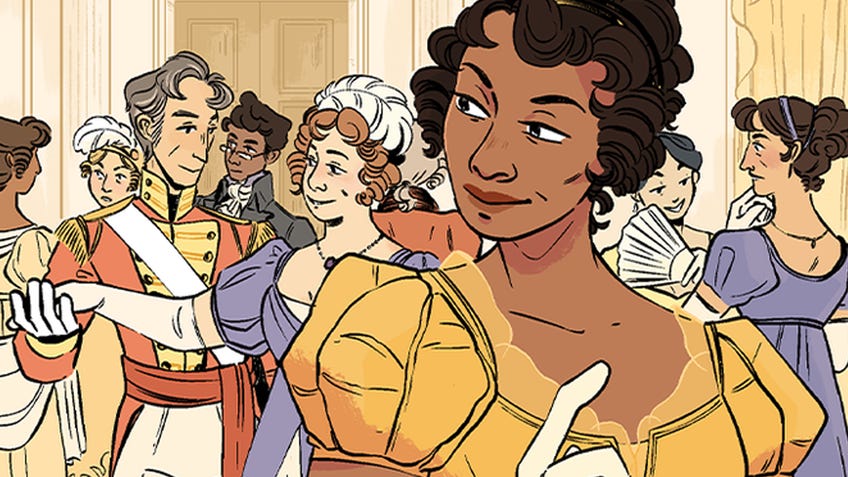 Enter a world of fancy balls and passionate letter-writing in Good Society, a roleplaying game inspired by Jane Austen's novels that's recently received a reprint.
Originally published in 2018, Good Society is an RPG based on the storylines found in classic 18th century books such as Pride and Prejudice, Sense and Sensibility and Emma. A collaborative roleplaying game, Good Society sees players creating their own Regency character from the well-to-do and attempting to navigate the prickly world of the gentry. Though romance is an important element to the game, player characters are able to explore a variety of different themes and topics found across Austen's entire library of novels.
Players are invited to create characters who have a strong desire that they wish to pursue. This desire could be finding a suitable marriage partner, looking for a romantic entanglement, the need to restore a family reputation or a similar goal. Other elements of character creation include relationships they may have with other characters, their role in society and their family background.
As a potentially GM-less RPG - players can choose to experience the game with or without one - all of these character aspects in Good Society are provided in a deck of 66 cards. Besides helping players make their characters, Good Society's cards can be used to decide key plot-points such as society events, non-player characters with connections to player characters and even potential scandals that players will have to endure.
The overarching story in Good Society is split into chapters that characters spend attending balls, seeing potential suitors and other such activities. Throughout these chapters, players will decide which rumours are circulating in society and the ramifications they might have for each character. Players can also roleplay writing and reading letters which can further their characters' stories of love, financial ruin or something even more dramatic.
Good Society was co-created by the co-founders of Storybrewers Roleplaying - the studio responsible for releasing the RPG - Vee Hendro and Hayley Gordon. Apart from Good Society, Storybrewers Roleplaying has published several other RPGs including the nautical-themed roleplaying game Alas for the Awful Sea, an RPG that has players participating in high school sports called Fight with Spirit and two storytelling games - Villagesong and Our Mundane Supernatural Life.
The Kickstarter campaign for Good Society is live until March 10th, with a pledge of AU$80 (£45/$62) getting backers a copy of the core RPG that's estimated to arrive in October. Backers can also get several expansions for the roleplaying game - including Emma, Forget me Not; Sense, Sensibility and Swordsmanship, as well as Pride, Prejudice and Practical Magics - in the Expansion Collection for AU$125 (£70/$97).