Green Hell, a survivalist video game set in a deadly rainforest, is being adapted into a board game
Adventures in the Amazon.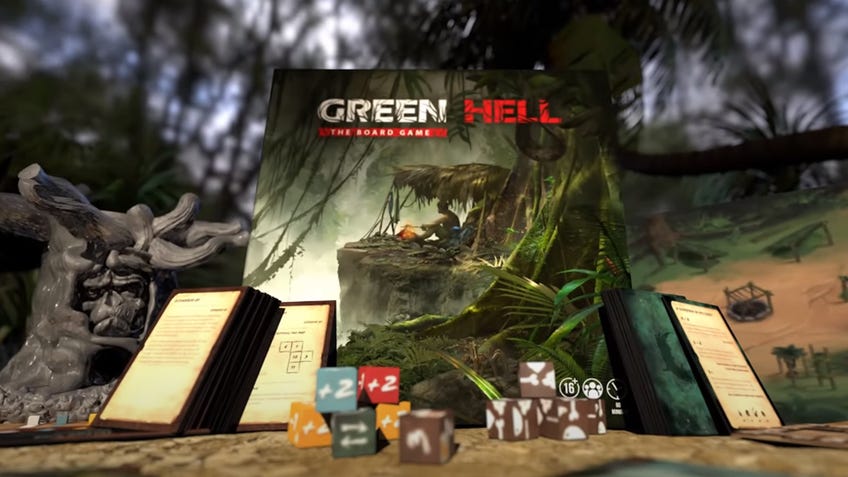 Attempt to survive in a jungle filled with dangers and psychological terror in Green Hell: The Board Game, an upcoming tabletop title adapted from the video game.
Green Hell: The Board Game will see players becoming a group of survivors trapped in an Amazonian rainforest looking for a way to stay alive despite the threat of hunger, enemies and isolation. A trailer released for the board game shows a board made up of a collection of various tiles, with the player characters being represented by a series of miniatures.
Throughout the video game board game, players will need to explore their environment to search for resources which they can use to craft tools and weapons. According to the trailer, it appears that resources are gathered by rolling a set of dice and combining the symbols shown on the faces to determine what players will get. Eventually, players will be able to further build out their shared camp, adding brand new areas to the base. As players explore the jungle, they'll encounter new tiles and may even be able to develop their characters abilities.
Green Hell: The Board Game is set to be co-published by Creepy Jar - the studio responsible for the video game - and Galaktus Games, a PR studio which has already attempted to release a tabletop adaptation of a video game with Phantom Doctrine - Espionage Board Game.
Based on a Cold War themed series that follows a secret organisation called The Cabal, the Phantom Doctrine board game had a Kickstarter campaign that was cancelled in November 2020. In an update from Galaktus, it was revealed that the company had cancelled the campaign - reportedly due to a lack of interest from backers - with the aim of making various changes to the design of Phantom Doctrine and returning with a new campaign.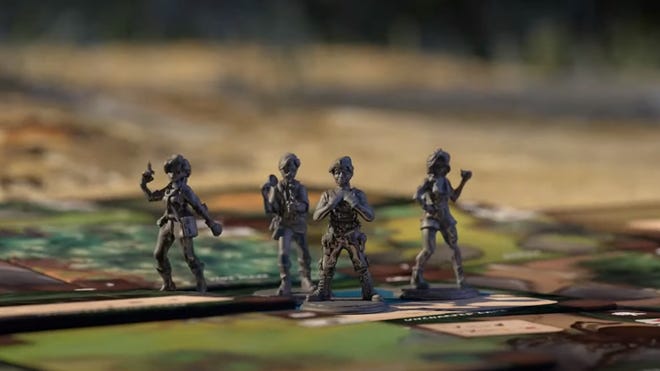 The original video game version of Green Hell is a survival title that has players exploring an Amazonian rainforest. In the game, players will need to find resources such as wood and food in order to keep their character alive, whilst trying to stave off the negative psychological effects of being isolated in a dangerous jungle. Though the video game does have a loose narrative - focused around the player figuring out where their lost loved one is - Green Hell mostly centres around the open-world of the rainforest and the game's survival mechanics.
The Kickstarter campaign for Green Hell: The Board Game is set to be launched sometime soon, with pledge amounts and a release date yet to be confirmed.