Groundhog Day's board game is like The Mind with Bill Murray
Allow us to Phil you in.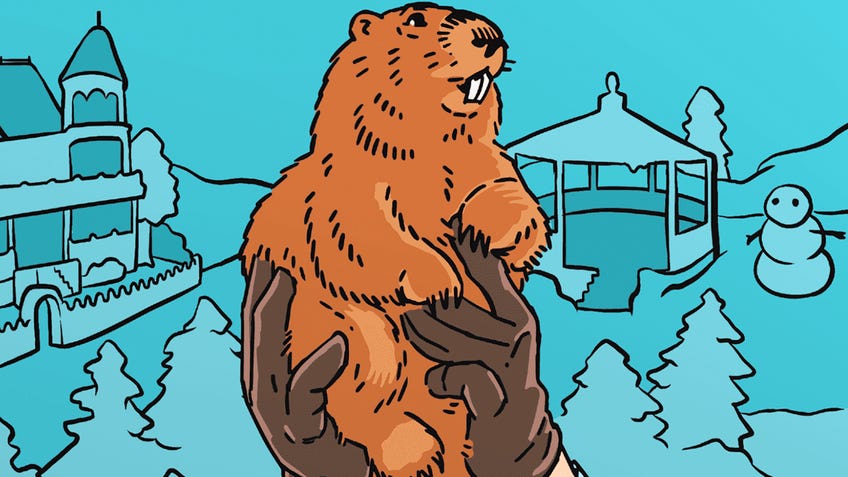 Help Bill Murray escape a time loop in Groundhog Day: The Game, an upcoming board game based on the 1991 comedy film.
Set in the world of Groundhog Day, the movie board game sees two to six players working together to help Phil Connors - Bill Murray's character - to break himself out of a seemingly endless 24-hour loop. (Thanks, BoardGameGeek.)
Every round of the game represents yet another day, with players laying down a series of cards that show the different elements from the film that Phil can interact with. These elements include significant people Phil has met and places he visits in the town of Punxsutawney.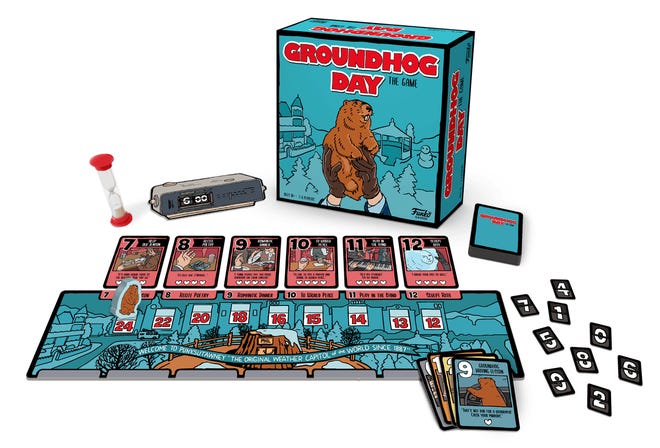 Cards in Groundhog Day: The Game can also represent various skills that Phil has successfully learnt over multiple cycles - such as being able to play the piano. As Phil forms bonds with the people of Punxsutawney and transforms himself with new skills, he moves closer and closer to breaking himself out of the time loop.
In order to actually save Phil, all players will need to lay down cards in numerical order before the end of the round. As rounds are given a set time limit using an hourglass - or the game's free companion app, which plays a "polka-themed musical countdown" - players will need to be quick when playing cards from their hand. Players cannot communicate what cards they intend to play and don't take set turns - instead, they'll need to judge when best to play their card, in a similar fashion to co-op game The Mind.
Groundhog Day is a romcom in which Murray's grumpy weather reporter is forced to repeatedly relive the same day, February 2nd. (Something the board game nods to by assigning the role of dealer to the person whose birthday falls closest to the stuck date.) After various mishaps and encounters with his producer, Rita Hanson - played by Andie MacDowell - Phil attempts to change his ways and become a better person.
Groundhog Day: The Game designer and publisher Funko Games has previously released several other board games based on films and TV series, including Back to the Future: Back in Time and the Funkoverse Strategy Game series, which features the company's Pop! figurines and includes Harry Potter and Game of Thrones sets.
According to its listing on BoardGameGeek, Groundhog Day: The Game is set to release sometime next year.