High-speed, dual-deck anime card game Gun and Gun is getting an English release
Double the gun, double the fun.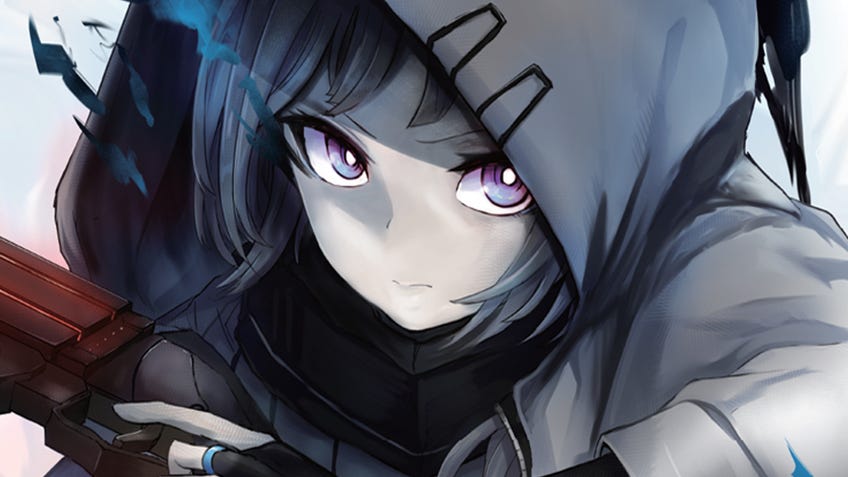 Jump into a cyberpunk post-apocalyptic world filled with weapon-toting anime characters in Gun and Gun, a Japanese card game that's seeing an English version on Kickstarter.
An expandable card game - meaning that new card expansions are fixed rather than randomised packs - Gun and Gun sees players equipping all manner of futuristic weaponry as they battle it out in an anime-inspired world.
Players choose which of the Gunners - the collection of combat-ready characters - they want to play as, with every Gunner having their own unique set of abilities. Rather than pulling from a deck based on the character they play, in Gun and Gun players choose to draw from two different decks - each one determined by the weapons they're wielding. Every weapon deck comes with its own advantages that will aid players in different situations. Players can also pick from three skill cards associated with their character at the beginning of the game, which will change how they approach gameplay.
The fast-paced nature of the upcoming game means that players will be able to switch out different Gunners, weapon decks and skill cards frequently, with every game offering a new opportunity to try another combination.
Gun and Gun was created by Japanese studio Keepdry, which previously created deckbuilding game Core Connection: Rise of Atlantis and its expansion - released last year - Titans Unleashed.
The English version of Gun and Gun is being released by Lionwing Publishing, the company specialised in localising Japanese tabletop games behind combat-focused anime game Sainome Colosseum R and Testament, a co-op board game inspired by MMORPG - massively multiplayer online roleplaying - video games where players work together to defeat hordes of enemies.
The Kickstarter campaign for Gun and Gun is set to launch next month, with pledge costs for the core game and a release date yet to be confirmed.