Agricola creator's next board game Hallertau has players making beer - and it's out this week
Something's brewing.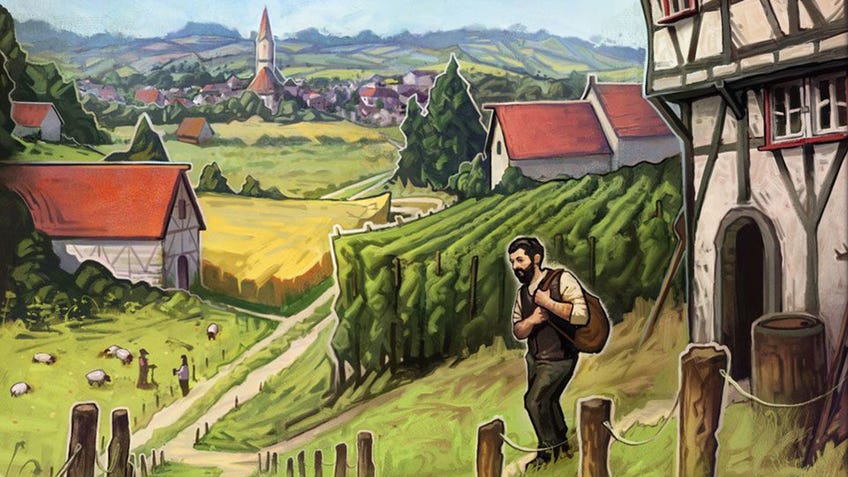 Brew beer in 19th-century Germany in Hallertau, the upcoming board game from Agricola, A Feast for Odin and Patchwork designer Uwe Rosenberg set to be released later this week.
In Hallertau, one to four players compete to form the greatest brewing village possible by strategically placing, growing and harvesting their crops across the Bavarian countryside. (Thanks, BoardGameGeek.) The city of Ingolstadt has a long history of brewing beer; ever since the Bavarian Purity Law went into effect during the 1600s the people have been crafting alcohol in the German region. After the 19th century became a historic turning point for the brewing industry in the county, the Hallertau region is now the largest contingent hop growing-area in the world.
Hallertau sees players each becoming a chief of the village in 1850, helping the area to benefit from this thriving market and expand into something greater. During the game, players will have to decide which crops to grow and what fields to use, alongside caring for their sheep and developing their community centre.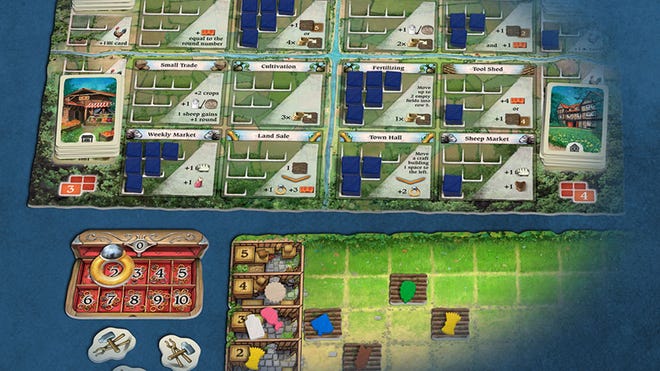 At the start of the game, players only have a single field to use - with the option to grow barley, flax, hops and rye - with the introduction of additional fields enabling them to cycle through crops and even improve their harvest by leaving fields empty for future rounds.
As players gain more goods from their fields and sheep, they can acquire other resources by trading for them. Alternatively, they can spend their available resources to gain precious points. There are five crafting buildings in each player's village, which they can gradually improve to further expand their community. Whichever player has the most points by the end of the game is named the winner.
Rosenberg is best-known for designing beloved worker-placement game Agricola, as well as quilt-making game Patchwork - which is getting a festive-themed version next month - and Cottage Garden.
Hallertau is being published by Lookout Games, which has previously released several of Rosenberg's games, such as two-player game Agricola: All Creatures Big and Small, alongside titles by other designers including Andreas Pelikan and Alexander Pfister's Isle of Skye: From Chieftain to King.
The release date for Hallertau is set for October 22nd, with a retail price yet to be confirmed.