Halloween: The Board Game sees one player stalking the others as Michael Myers
Watch for The Shape.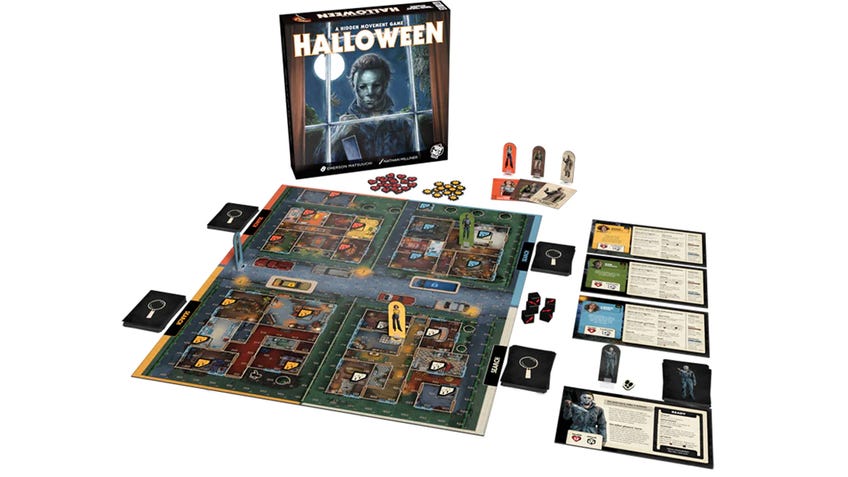 A new board game based on the classic 1978 horror film Halloween, sees one player stalking the others as the infamous Michael Myers.
Halloween: The Board Game is a game based on the horror movie directed by John Carpenter and starring Jamie Lee-Curtis. In the game, a single player taking the role of Michael Myers – the iconic killer from the film series – and the others becoming Laurie Strode and her friends. As Myers, the player will be tasked with stalking and killing the others, whilst the rest of the players will need to hurry across the suburban town of Haddonfield to either deal enough damage to the killer or find and rescue kids Tommy and Lindsey.
The horror board game will have the players controlling the victims searching for various items to help them navigate the streets, as well as weapons they can use to fight back against Myers. Tommy and Lindsey will be hidden in the houses along the street, with players needing to discover their whereabouts and a set of car keys, before they can successfully escape The Shape. Otherwise, players can attempt to directly face off against Myers in the hopes that they can damage him enough to win.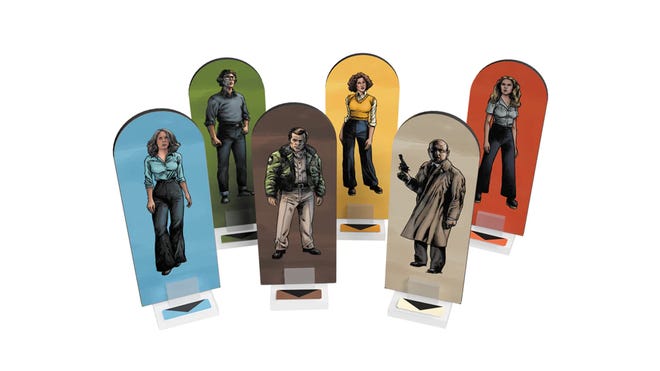 However, Halloween: The Board Game is also a hidden movement game, meaning that the players who aren't controlling Myers won't know where he is or where he's going for most of the playthrough. In a clever homage to the film the board game is based on – particularly Myer's trademark stare – the victim players will not be able to see where the killer is on the board unless they're looking directly at his model. Otherwise, the player controlling Myers will be able to sneak around the board and strike at their victims, potentially killing them and forcing them to drop all their items and return as a new character – if there are any left.
Halloween: The Board Game was created by Emerson Matsuuchi, the designer behind titles such as Specter Ops – another hidden movement board game – the Century series and Reef, which sees players collecting and laying down cards to make matching patterns.
Wheels recommends four great horror board games.
Trick or Treat Studios is the company responsible for releasing Halloween: The Board Game, with the studio previously releasing other horror-themed board games such as Nightmare Productions – an auction game about producing horror movies – and Creature Feature, a game from the designer of King of Tokyo, Richard Garfield.
Halloween: The Board Game is set to be released August 1st for a retail price of $60 (£47).