New Imperial Settlers board game further mines the series formula
Dig deep.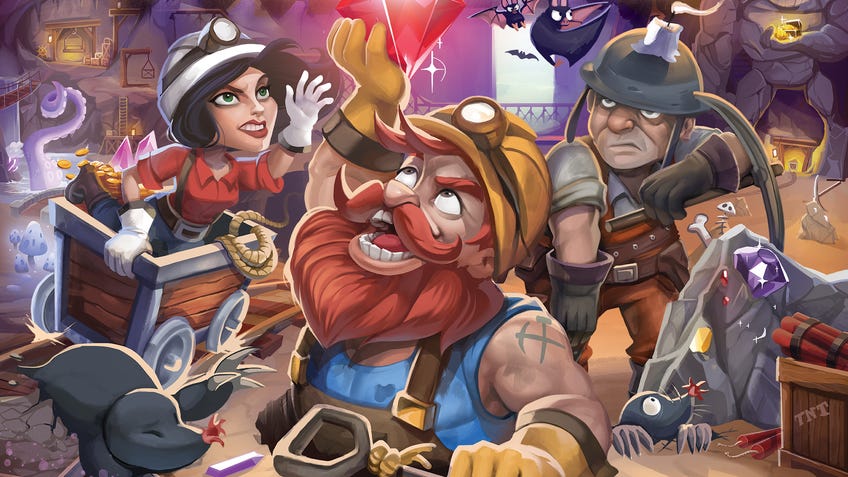 Imperial Miners has been announced as the next entry in the Imperial Settlers board game series.
The upcoming board game sees players leading underground excavations in order to create their own tableaus: or collections of cards that provide players with benefits and abilities. Taking place within the Imperial Settlers universe, Imperial Miners has players starting from the world's surface before diving below ground to uncover new treasures.
Players take turns simultaneously, playing cards within their respective mines and setting off chains of abilities. Every time that players play a new card within their mine, all the cards above it also activate – creating a series of actions and benefits for players to take advantage of.
Watch on YouTube
Wheels lists some of the most exciting board games releasing this year.
What each card does will depend upon the faction its part of, with each of the six available factions revolving around their own strategies. Players can attempt to mix-and-match cards from each of the factions in order to curate the tableau they need to win the game. Besides their individual tableaus, players can also benefit from three progress boards, which are randomly chosen before the board game begins. Fulfilling the requirements of the progress boards will unlock new bonuses to help players further develop their tableaus, as well as acquire those essential victory points.
Whichever player has the most victory points by the end of the game is named the winner.
Imperial Miners was designed by Tim Armstrong, the creator of fantasy board game Arcana Rising – wherein players become spellcasting competing to acquire powerful artefacts – and god game Orbis. Portal Games is the studio responsible for releasing Imperial Miners, as well as the Imperial Settlers series and titles such as Detective: A Modern Crime Board Game and Dune: Adventures in the Imperium.
Watch it Played teaches you how to play Imperial Settlers.
The original Imperial Settlers is a board game for one to four players that has players becoming leaders of various civilisations. As these leaders, players will be looking to expand the boundaries of their respective empires by gathering resources, constructing buildings and forming armies to march. The player who scores the most victory points by spreading their civilisation is named the winner.
Imperial Miners is set to be released this autumn in both English and Polish language versions for a retail price of $50 (£40).