Party game Insider is 20 Questions meets Werewolf, and it's getting a trickier new edition
Insider Black is both a standalone game and expansion for the original.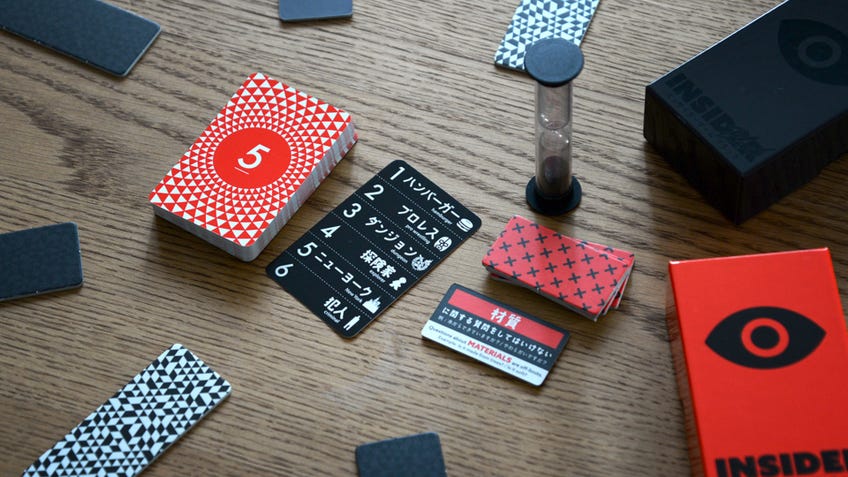 Party board game Insider is getting a new edition called Insider Black that adds more players, new modes and trickier topics.
Released in 2016 by Oink Games, the Japanese studio behind social deduction drawing game A Fake Artist Goes to New York and push-your-luck dice game Deep Sea Adventure, Insider combines the careful interrogation of 20 Questions with the hidden roles of social deduction games such as Werewolf. According to Oink, the original Insider has sold more than 100,000 copies since it was released.
One player - known as the 'master' - picks a secret word card, which is also known by a hidden 'insider' among the rest of the group. The players must try and guess the word within five minutes by asking the master questions, which they can only answer with "yes" or "no".
The insider must help the group correctly guess the word before time runs out, or the entire group loses. If the word is correctly guessed, all of the players except the insider, but including the master, must then guess the identity of the insider in order to win. If they fail, the insider wins alone - meaning they must help without giving their identity away.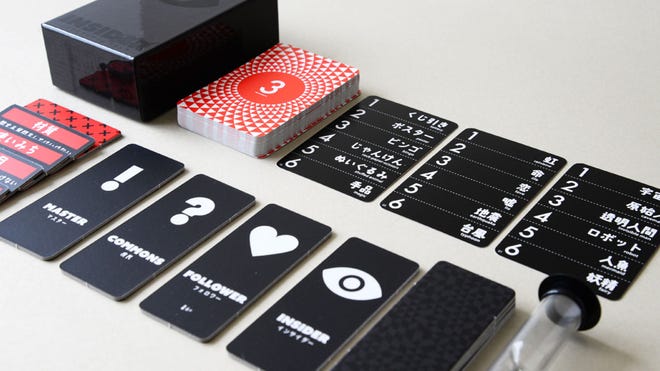 Insider Black includes 42 more difficult answers for the group to guess, as well as five "off-limits" questions that can't be asked during a game. One of the cards is used during each playthrough, restricting questions about topics such as the master themselves.
A new 'follower' role can be added when playing with six or more people, secretly helping the insider.
Insider Black can be played as a standalone version of the party board game with four to eight people, or combined with the original Insider to take the maximum player count up to 11. The box includes a three-minute timer for the rounds.
Combining the games also enables new game modes, including the ability to play in teams. Each of the two teams must try and identify their opponents' insider, with the team that solves the answer fastest getting to guess first.
Insider Black is currently available on Oink Games' website, where it costs ¥2,200 (£17/$20) plus tax and international shipping, which is ¥1,000 (£8/$9). The game comes with cards in Japanese that include English translations of the words underneath. No details on a wider release have been given, so for the moment it appears to be the only way to pick up the game.