Tabletop RPG Inspirisles will teach you sign language as you play
Players use ASL and BSL to cast spells in a Celtic-inspired world.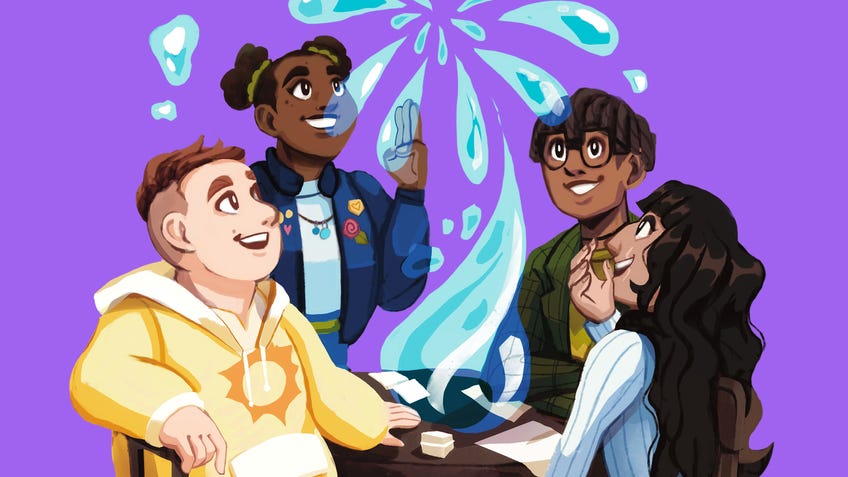 An upcoming tabletop RPG plans to teach players real-life sign language as they adventure through a Celtic-inspired fantasy world.
Inspirisles is the creation of designer Richard Oxenham, who was inspired by more than a decade working with a UK Deaf charity and running the Dungeons & Dragons group Hatchlings for Deaf teenagers near Bristol.
Kickstarted to the tune of £31,000 last summer, Inspirisles combines a 3d6 dice system - in which players roll three six-sided dice to resolve tests - with 'Shaping', the representation of American Sign Language (ASL) and British Sign Language (BSL) in the game's world.
Players use sign language to cast spells during combat and solve puzzles while roleplaying, using the alphabet to conjure their elemental powers. As well as handouts provided to each player, Inspirisles features video tutorials produced by Deaf consultants. Oxenham says that the mechanics will allow players to engage with Deaf culture, alongside developing their communication skills from fingerspelling the alphabet to holding basic conversations in ASL and BSL.
The RPG's setting draws from traditional Arthurian legends and Celtic folklore, as well as '80s fantasy flicks such as Labyrinth and The Neverending Story. Players' heroic teenagers, known as Pendragons, are tasked with healing the World Tree afflicted by the negative force of Disbelief. Aiding them will be the game's GM equivalent, the Grail Guide, who represents the characters' ancestral link to King Arthur and Guinevere.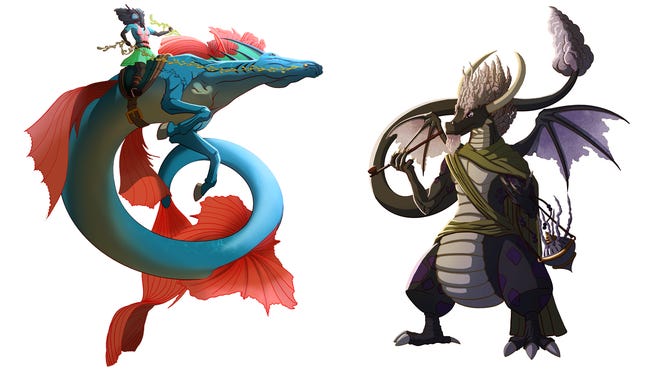 Player characters cannot be injured or die, with players instead working together to reduce Disbelief that they build up from dangerous situations and avoid the world's islands from falling into Doom. Scenarios include non-combat puzzles known as Belief Barriers, as well as combat-focused Disbelief Battles against the fae inhabitants of the universe.
The game's 150-plus-page rulebook includes an introductory adventure - referred to as a Questing Day - titled Friends in High Places, with Oxenham confirming plans to release 'regular' additional scenarios from October - including ten original Questing Days created by members of the Inspirisles community. Additional sign language material created by Ashley Grace will also be made available post-release.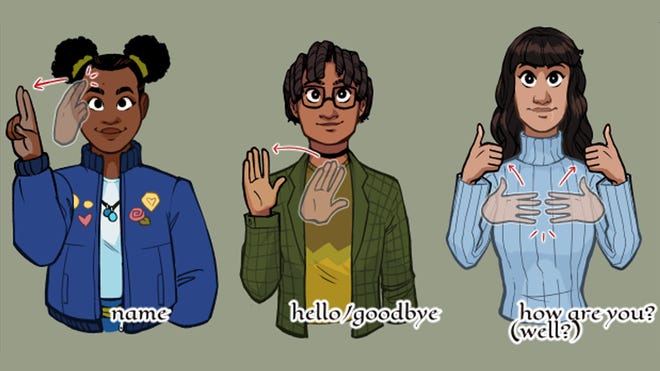 The core rulebook also includes rules for creating characters, running sessions and information on the history and geography of the game's world, illustrated throughout with Celtic-inspired knot art. The book features safety tools including a consent questionnaire, reflection mechanic and X card, as well as Dyslexia-friendly fonts and alt text for accessibility.
Inspirisles is due for release in June, as both a physical edition arriving with Kickstarter backers and a digital PDF that will be available via its Itch.io page.