Kingdom Rush: Elemental Uprising is the next board game adaptation of the tower defence video game
Monsters on the move.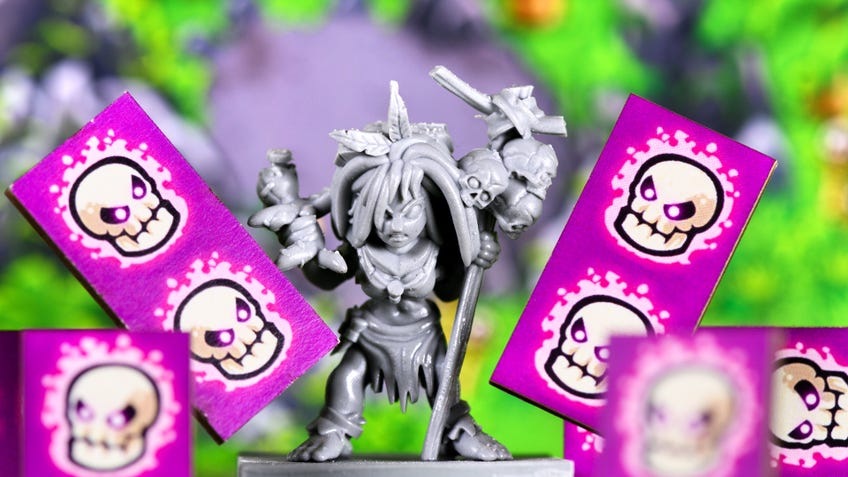 Video game series Kingdom Rush is seeing the release of another tabletop adaptation with upcoming board game Kingdom Rush: Elemental Rising.
A co-op game for one to four players, Kingdom Rush: Elemental Rising sees players working together to protect the kingdom from incoming waves of monsters by using their characters' various powers and abilities. The monsters' goal is a set of towers that players can customise with additional defences via reusable stickers - which can change how each tower operates during the game.
The monsters in the video game board game have powers of their own. Enemies such as the Leviathan and Elemenance can spawn volcanoes and cyclones, whilst the shamanic monsters can use defensive magic to protect themselves from damage. To overcome these challenges, players will have to utilise the abilities and powers of the five available heroes including Dierdre, Elora Wintersong, Saitam, Bruxa and Alric.
Aside from one-shot scenarios, players will be able to rally their chosen heroes to tackle a series of campaign missions in the upcoming board game.
Kingdom Rush: Rift in Time, the first board game in the series, was released last year and saw one to four players fending off an onslaught of enemies led by a dangerous Time Mage. As players upgraded their towers and eliminated incoming monsters, they had to watch out for portals that could cause towers to warp out of existence.
Kingdom Rush: Elemental Uprising was designed by Helana Hope, Sen-Foong Lim - co-designer of party game Junk Art - and Jessey Wright, the creative team behind Rift in Time.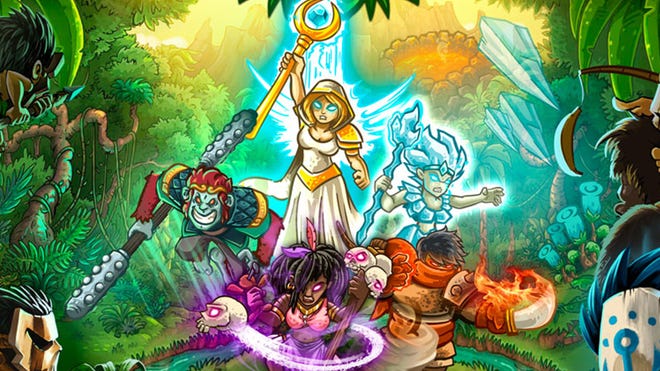 Lucky Duck Games is the publisher behind Kingdom Rush: Elemental Uprising - as well as the first game - and is known for releasing the co-op board game Chronicles of Crime, alongside other tabletop adaptations of video games including Jetpack Joyride and Fruit Ninja: Combo Party.
Kingdom Rush is a video game series developed and published by Ironhide Game Studio, with the first entry in the franchise releasing in 2014. A tower defence game - when the objective is to protect a target from a series of enemies - Kingdom Rush has the player gradually developing their kingdom by upgrading towers, whilst ensuring that invading forces do not inflict too much damage on their defences.
Kingdom Rush: Elemental Uprising is set to launch a fundraising campaign on Gamefound on February 9th, with the pledge amounts and delivery dates yet to be confirmed.