Life After Dungeon creators hope to let you play as your dead RPG characters
"It's a big if. I don't know if it has ever been done before."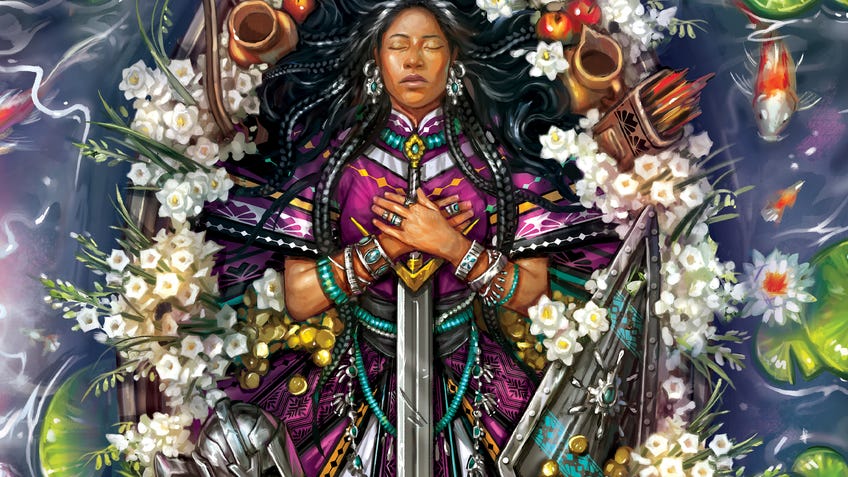 Upcoming roleplaying game Life After Dungeon looks to allow players to integrate characters from any other RPG or franchise - even if they've already died.
Rose Gauntlet Entertainment co-founders Isaac Vega and Lindsey Rode revealed exclusive details about the studio's first roleplaying game in an interview with Dicebreaker. Life After Dungeon is an RPG co-created by Vega and Rode about the world of After, a strange place that people go to when they die during an adventure.
"Life After Dungeon is going to be focused on this cast of characters that have all died, and they've found themselves in this kooky world known as After," explained Vega, comparing the game's tone to that of the television series Lost: "It has a feeling of that, but it's going to be much lighter."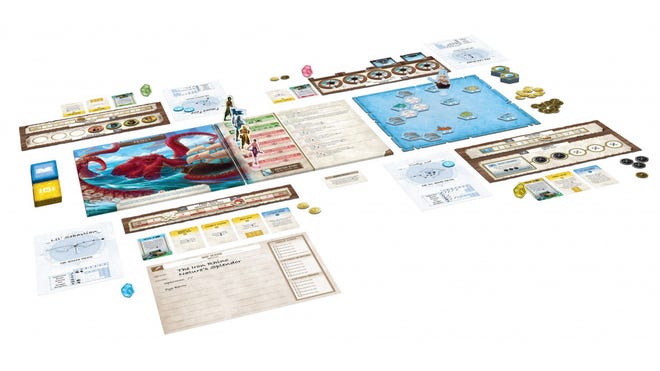 Vega and Rode aim to allow players to bring their own characters from past RPG campaigns into the roleplaying game. "We would love to see players bring in their own characters that have passed away from other games," said Vega.
Players may even be able to bring existing characters from other tabletop games and franchises into the world of Life After Dungeon. "Could we make it flexible enough that you could grab Kong from King of Tokyo, your favourite character from Forgotten Waters, a character from an RPG you played as a kid and then a Dead of Winter character and have them all play an adventure together and tell their own individual stories?" Rode suggested. "I don't know, we're gonna find out."
Vega described Life After Dungeon as taking the digital elements he explored in titles like Forgotten Waters - the co-op game that released with a companion app featuring branching narrative decisions and voice-acted narration - and expanding on them in a different genre of tabletop game. "What we're hoping to do with Life After Dungeon is to implement some of that [digital integration] and take it a little bit to the next level and allow for some roleplaying elements to be brought in as well."
Rode and Vega did not confirm how the digital elements could work in the game. However, Vega mentioned that Life After Dungeon will be a "merger of the RPG and dungeon-crawler" and could even feature "sandbox elements". "It's a big if. I don't know if it has ever been done before," Rode stressed.
Life After Dungeon is being designed to help less experienced roleplayers get to grips with the game, with Vega commenting that the title will feature "accessibility aspects" whilst still providing players with an engaging experience. "It's kind of like when a video game is balancing its story mode and multiplayer," the designer explained. "It's balancing those aspects of being able to have both products [accessibility and story] in one box and be excellent."
A release date for Life After Dungeon is yet to be confirmed. Rose Gauntlet's debut title, Keystone: North America, a set-collection board game that aims to teach players about wildlife conservation, is set to be launched on Kickstarter on May 18th.