Shadowed Paths, Lord of the Rings: Journeys in Middle-earth's first expansion, is coming this month
Featuring Gandalf and Arwen as playable characters.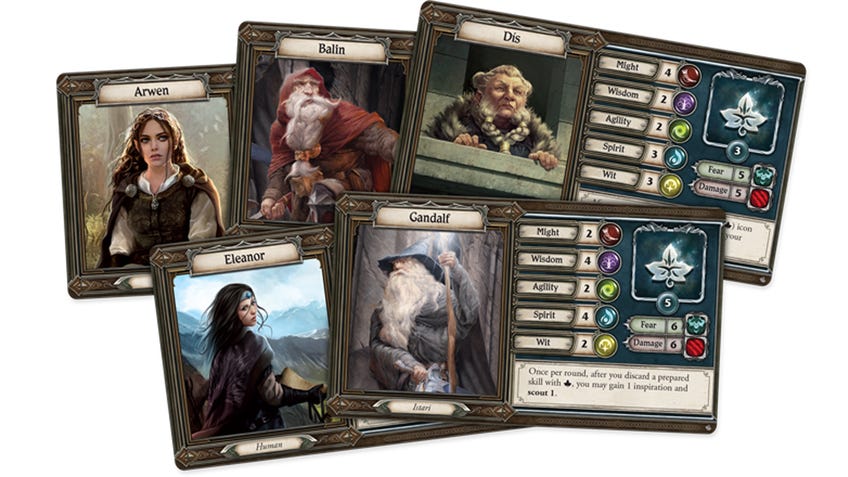 Lord of the Rings: Journeys in Middle-earth publisher, Fantasy Flight Games, has confirmed that the Shadowed Paths expansion will be released this month.
Featuring 13 different scenarios in a campaign that will take players across the dark trails of Mirkwood and down into the tunnels of Moria, the upcoming expansion will come with 20 additional double-sided land tiles for players to explore - alongside a cabal of new enemies for players to vanquish.
Travelling through these crooked and dangerous passageways are a collection of five new characters, each bringing their own unique skills and abilities to strengthen the Fellowship.
These characters include Arwen Undómiel, the elf warrior and healer who can support her allies and attack her enemies in equal measure. Arwen's Willful ability enables her to continue attacking when another character wouldn't be able to, and her special ability allows her fellow adventurers - or herself - to discard damage and fear tokens once per turn.
Joining Arwen are Gandalf, the dwarves Dis and Balin, as well as another human character called Eleanor. Alongside these new characters, Shadowed Paths will also be introducing five new roles for players to choose from, such as the inspired Herbalist who can use their Gathered Wisdom ability to enable players to rest and scout.
Journeys in Middle-earth is a co-op board game wherein players become heroes determined to beat back the darkness encroaching on their homes. Using a companion app, players explore different tiles which may contain encounters with fearsome enemies or quests given by Middle-earth's various inhabitants. This app-assisted board game enables players to return for new adventures, with a variety of possible scenarios to play through.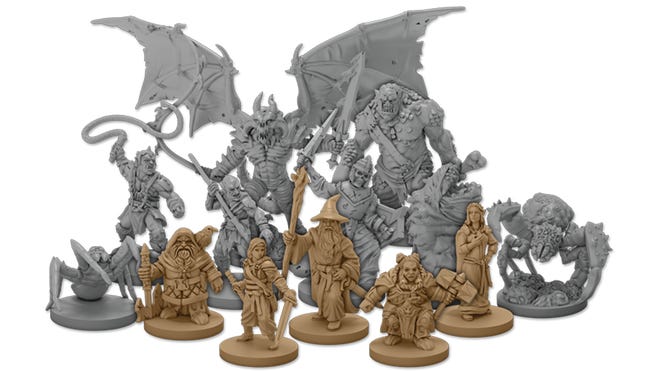 The design team behind Journeys in Middle-earth is made-up of Nathan I. Hajek - co-creator of post-apocalyptic video game board game Fallout - and Grace Holdinghaus, who has worked on a number of expansions for the dungeon-crawler game Mansions of Madness.
Fantasy Flight Games - aside from publishing Journeys in Middle-earth and Shadowed Paths - has also released games such as the unique deck game Keyforge, Star Wars titles like Star Wars: Imperial Assault and various horror games in the Arkham Horror Files universe.
Lord of the Rings: Journeys in Middle-earth - Shadowed Paths is set to be released on July 10th at a retail price of $80/£64.