Love Letter: Princess Princess is based on a queer comic series from the creator of Tea Dragon Society
Royally romantic.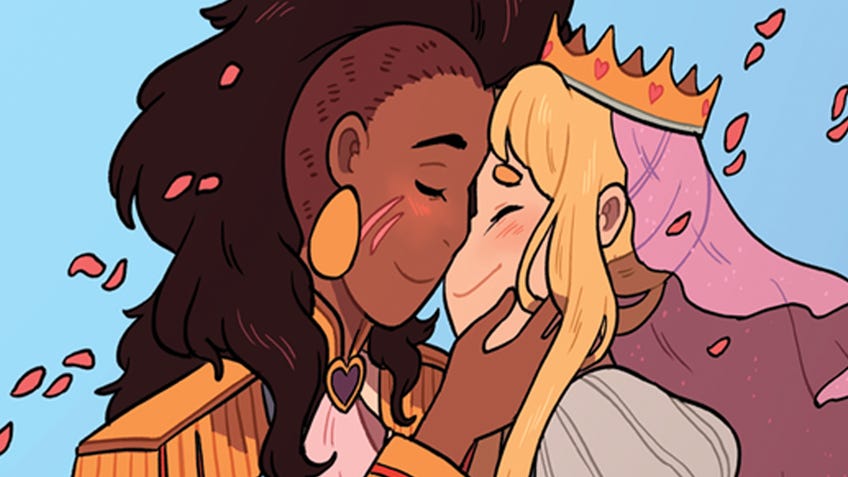 Show love for one princess with the help even more in the latest edition of the classic quick board game, Love Letter.
Called Love Letter: Princess Princess, the upcoming board game sees two to six players competing against one another to gain the affections of Princess Isadora. Based on a comic series called Princess Princess Ever After - by Katie O'Neill, the creator behind The Tea Dragon Society - the social deduction game features characters from the graphic novel such as Princess Sadie and Amira, as well the amazingly strong Ogre and speedy Unicorn.
At the beginning of the game, players will each get a hand of two cards - which they'll need to play one of on their turn. Each card has its own special ability and value, with players wanting to hold onto the higher value cards for as long as possible. Certain cards will enable players to guess what they think their opponents are holding - if they happen to be correct then the other player will be knocked out of the game. Should a player be holding the Princess Isadora card and be forced to discard it during the game, then they automatically lose.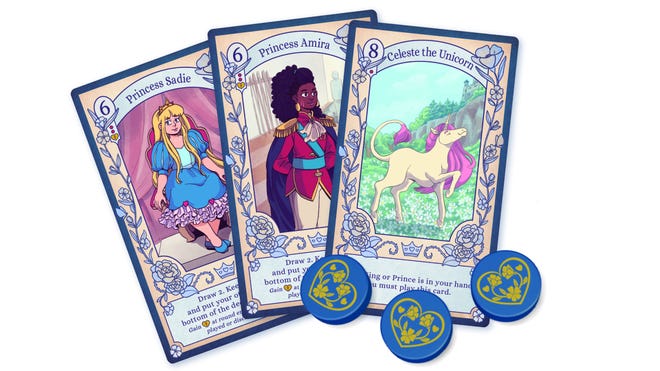 Whichever player is left standing or has the highest value card by the end of the round, wins an affection token from the princess. Whoever collects the required amount of affection tokens first, successfully shows their love to Princess Isadora and wins the game.
Love Letter: Princess Princess was designed by Seiji Kanai, the creator of the original Love Letter, as well as the Cthulhu themed board game Lovecraft Letter and the sci-fi tabletop title Lost Legacy: The Starship.
Renegade Game Studios is co-publishing Love Letter: Princess Princess alongside Oni Games, the studio behind The Tea Dragon Card Game. Renegade is otherwise best known for releasing the deckbuilding board game Clank! and several roleplaying games such as Overlight and the '80s inspired title Kids on Bikes.
Princess Princess Ever After is a queer comic series focusing on the adventures of two princesses - Sadie and Amria - as they attempt to escape the machinations of a jealous sorceress. The duo travel across the land together and gradually grow closer to one another, utilising their bravery and compassion to help each other along the way.
Love Letter: Princess Princess is set to be released sometime in October at a retail price of $20 (£14).