Don't expect another MTG set like March of the Machine: Aftermath anytime soon, lead designer suggests
Mark Rosewater admits it's "pretty unlikely" the criticised Epilogue format will return.
Good news for Magic: The Gathering fans left distinctly unimpressed by this year's divisive March of the Machine: The Aftermath set: there's a good chance the 'Epilogue' release format won't be making a return.
Aftermath followed this spring's March of the Machine as a smaller Standard-legal set comprising just 50 new cards, christening it as a "micro-set". Ahead of its release in May, MTG's designers outlined Aftermath as a literal 'epilogue' to March of the Machine's climactic Avengers moment, serving as an indicator of the future direction for both gameplay and story.
The focus on narrative was spotlighted in Aftermath's introduction of "Epilogue Boosters", which included just five cards centred on the set's plot machinations.
While Aftermath's card selection was praised - our own Jason Coles pointed out that "we've got representatives from loads of different planes, which makes the set feel immense, even with fewer cards in it" - and the idea of smaller top-ups released between bigger sets to help keep Standard fresh was inventive, its condensed booster offering and pricing came in for criticism from fans.
Each Epilogue Booster only contained five cards - one to three rare or mythic rare cards, plus two to four uncommons - but was still priced in line with a standard Draft Booster (which contains 15 cards) at around £3 here in the UK. The reduced number of cards for the same price didn't just mean that players got fewer cards for their buck per pack, but that playing in a Draft game became three times more expensive.
"March of the Machine: The Aftermath is a very cool idea, but it's ruined by an expensive execution that just doesn't respect Magic: The Gathering players at all," Jason wrote at the time. "The pricing of Epilogue Boosters is especially aggravating as Aftermath itself is a fascinating experiment otherwise."
It seems that experiment might now be called a failed one, if a recent comment from Magic: The Gathering lead designer Mark Rosewater is anything to go by.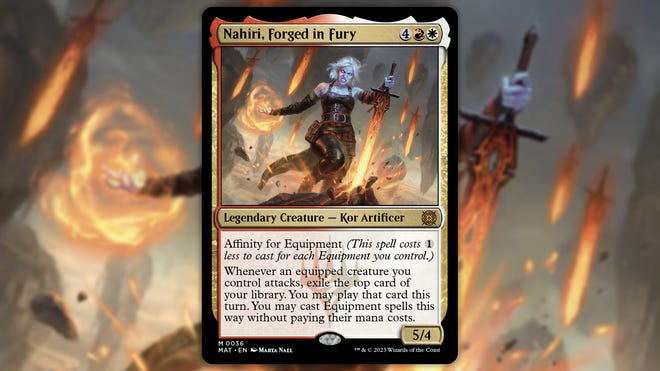 In response to a question about the likelihood of seeing another Epilogue set like Aftermath on Tumblr, Rosewater replied bluntly: "I will say pretty unlikely."
Of course, that doesn't mean that we won't see the micro-set format return in some form in the future, as a look at the responses to Rosewater's comment reveals the general sentiment around the set - great cards, bad price.
"That isn't surprising," one commenter replied. "Pricing was FAR too high for a 5-card pack (think The Dark/Fallen Empires/Homelands pack pricing) and the card selection just didn't "hang together" as set to me. Pricing, set design, and story elements all seemed to fall flat."
"I don't even think it was poorly executed. The set itself rocked. It was just poorly priced," wrote another.
Rosewater's brief comment could potentially refer more to the Epilogue set's use in terms of expanding on MTG's narrative, rather than the micro-set format as a whole - which seems to have found its fans despite its rocky introduction.
"I would like WotC to release more products specifically tailored to giving the story room to breathe; I just don't want those efforts paired with the most shamelessly greedy price tags in just about the history of Magic," one player said.
"I'd also like to see feedback for Aftermath put towards a different take, rather than scrapping the idea altogether," echoed another.