Thousands of dollars worth of pristine Magic: The Gathering boosters were discovered in a garbage dump, then destroyed
Cards worth potential $250,000 included Modern Horizons 2, Infinity and 30th Anniversary packs.
A Texan local stumbled upon thousands of dollars worth of Magic: The Gathering cards from some of the TCG's more valuable expansion sets in their nearby landfill, only for the brand new cards to be destroyed hours later.
Reddit user LATIN0 found dozens of unopened boxes dumped at a city garbage heap, and decided to delve in to see what they contained - sharing their staggering discovery with the internet along the way. (Thanks, TheGamer.)
Upon opening the boxes, LATIN0 found sealed booster packs and draft packs (which each contain three boosters) for sets including Modern Horizons 2, the Magic: The Gathering set released over the summer of 2021, and last year's Unfinity. One picture even appears to show cards from Magic: The Gathering's 30th Anniversary set, which collected reprints of the game's earliest cards in pricey $999 booster packs.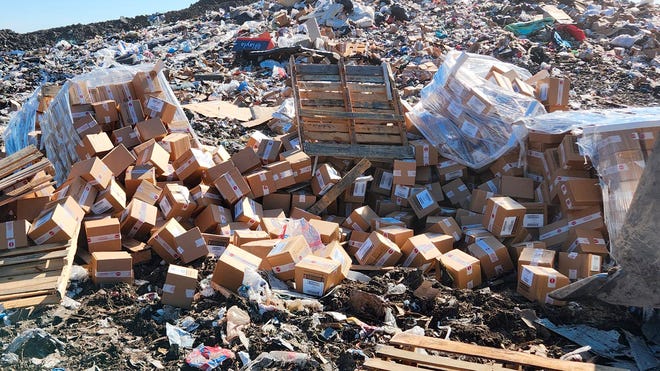 LATIN0's pictures showed six pallets of cards, seemingly stacked with six layers of 12 cardboard boxes per layer - with each box containing four booster display boxes. Each Draft Booster display box contains 36 packs, with 15 cards in each pack, for a total of 540 cards in each display box. In other words, a lot of cards.
According to the maths of fellow Reddit commenter Mirrormn, a rough value of $150 per display box means that the more than 1,700 display boxes on the pallets could've been worth over $250,000 in total. Others estimated a more conservative value of at least $100,000. Given the thousand-dollar price tag of individual MTG's 30th Anniversary packs, that sum could be even higher.
Unfortunately, the value of the cards quickly became a moot point. On returning to the landfill site the next day, LATIN0 posted an update showing that the cards had been all but destroyed.
"The cards are gone," they wrote. "I don't think anyone driving those dozers knew or saw what was inside them. The field supervisors don't care what's being thrown away as long as it's not chemicals.
"The cards are all under layers of trash, each day 2-4 layers are being added. Don't try to come and look for some. They are all damaged."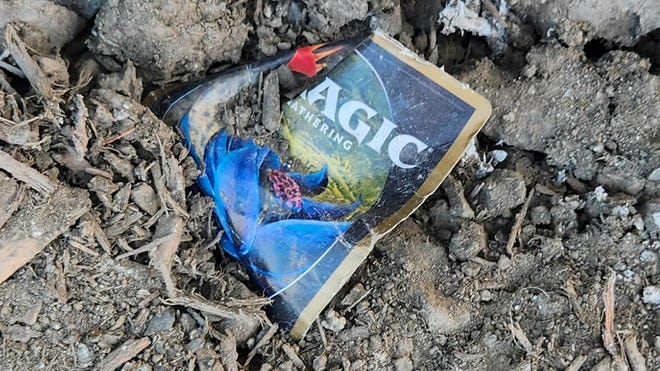 Despite saying they hadn't taken any boxes - as per the rules of the site - LATIN0 admitted regret at not taking "a box or two" home, adding that they were unaware of the value at the time and "only know of MTG because of Reddit posts I've seen over the years". The only memento they kept was two cards from MTG's time-limited Secret Lair sets.
"I'm keeping them to remind myself of a woulda coulda shoulda moment of my life," LATIN0 wrote. "Probably worth little but will mean a lot to me."