Magic: The Gathering's Secret Lair looks to 2021 with art from Saga's Fiona Staples and Ultimate Edition 2
2020 was just a drop in the bucket.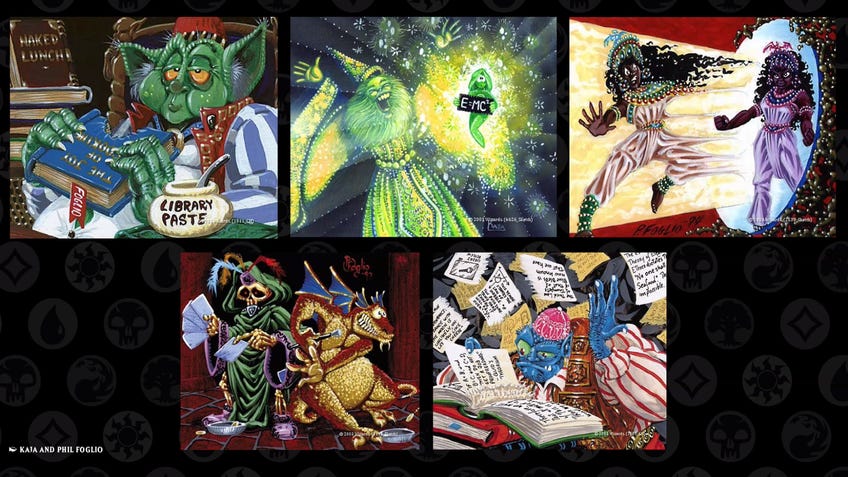 Wizards of the Coast discussed details on the next two years for Magic: the Gathering's Secret Lair series, including art drops from Kaia and Phil Foglio and changes to how Ultimate Edition will appear in retail stores.
Blake Rasmussen and Steve Sunu, two members of Wizards of the Coast's communication team, held a Twitch stream on Friday with product architect Mark Heggen to chat about what fans could expect from the MTG Secret Lair line of products in 2021 and 2022. In the past, Secret Lair has offered limited edition collections of alternate card art, artist showcases and limited reprints using a model closely resembling product drops typically seen in fashion and sneaker culture.
Heggel began the 45-minute stream by talking about what Wizards of the Coast has learned from Secret Lair's past offerings, emphasising that a trial and error nature was by design. "We had no idea how some of these drops would be received. We've learned so much from [fans' and players'] responses," he said. The experiments didn't always land the way Wizards of the Coast planned, but Heggel said the company is tightening its design process and "getting better and better" with each release.
Secret Lair products released in 2021 will more closely follow the Superdrop configuration, Heggel explained on the stream - past Superdrops packaged several individual art series into a single, large purchase as a final offer. A new collection combining a number of artist runs and alternate art will be available to purchase "every couple of months" with ""specific single drops here or there that deserve to stand alone". The Extra Life charity drop was explicitly mentioned as an instance where Wizards of the Coast would reserve the entirety of one drop.
Two of the artists who will show up in future drops are longtime Magic: The Gathering alumni Kaja and Phil Foglio and Fiona Staples. The Foglios both produced card art during the '90s and are known for their more whimsical take on the card game's often dark or more serious subject matter. Staples is the artist on the comic book Saga who has won several major industry awards for her work.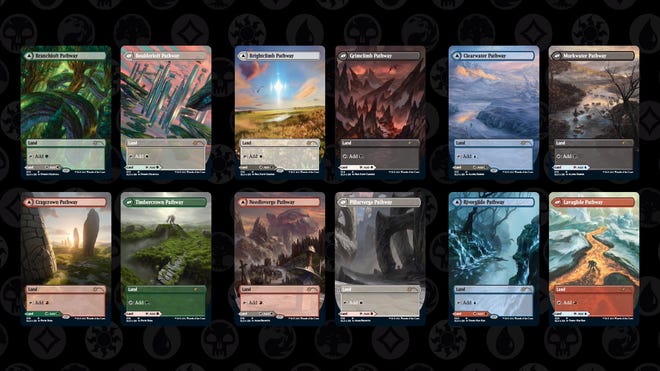 Heggel wouldn't provide an official date on the Foglio drop, saying "likely 2022". Staples' Secret Lair series will arrive some time next year. Contemporary favorite Johannes Voss will also have an art series featuring variants on several recent cards in 2021.
The stream closed with information on Ultimate Edition 2, the second physical release from the Secret Lair series sold in retail stores. It will contain ten pathway lands - two-sided land cards that can be played in either configuration - with alternate art. These include the six released in the latest Magic: The Gathering set, Zendikar Rising, along with four from the upcoming Kaldheim set. The art from all ten will feature art from the Norse mythology-based world of Kaldheim. Heggel said Wizards of the Coast will be "printing substantially more of these" at a lower price following complaints about the extremely limited availability and high cost of Ultimate Edition 1.