Magic: The Gathering Arena gets its first exclusive set, Amonkhet Remastered
Digital-only expansion combines cards from Amonkhet and Hour of Devastation.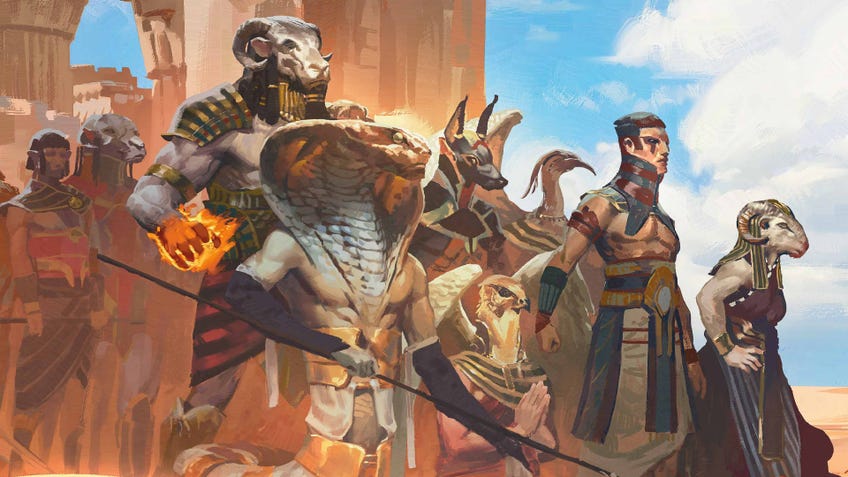 Amonkhet Remastered, the first Magic: The Gathering Arena expansion exclusive to the card game's digital app, has been released.
Amonkhet Remastered combines 338 cards from Amonkhet and Hour of Devastation, sets released for the tabletop game in 2017. The expansions are set in the titular plane inspired by ancient Egypt, featuring new rules for keywords such as Embalm - which allows a creature to create a zombie copy of itself - and creatures such as mummies, sphinx and lots of cats.
MTG Arena's remastered take on the sets introduces the gameplay mechanics to the app for the first time, with the embalm, eternalize and exert abilities revised to suit the digital game with new user interface and visual elements. Embalm and Externalize appear as "near-hand castables" in the app, while exert - a keyword allowing creatures to use abilities at the cost of being unable to untap (and therefore defend) on the next turn - is displayed in a different way to standard tapped cards.
Amonkhet Remastered is the first digital-only set released for MTG Arena, and launches alongside two new Limited events in the app: Premier Draft and Sealed. The set will be supported by the Historic format, along with eventual support in Pioneer Constructed, Wizards of the Coast confirmed.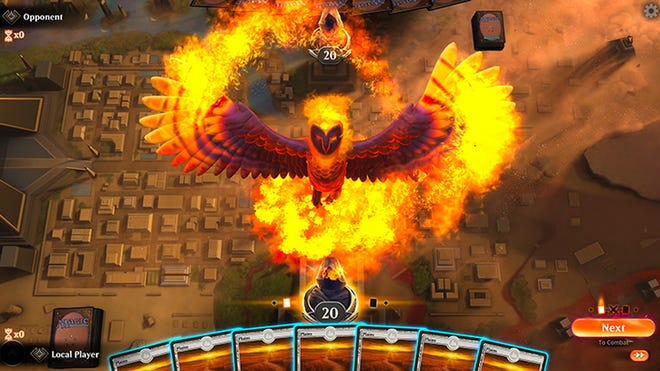 Amonkhet Remastered is available in MTG Arena now. Cards from the set can be acquired in booster packs, the Limited events and via Arena's card crafting system. The full list of cards in the set can be found over on the Magic: The Gathering website.